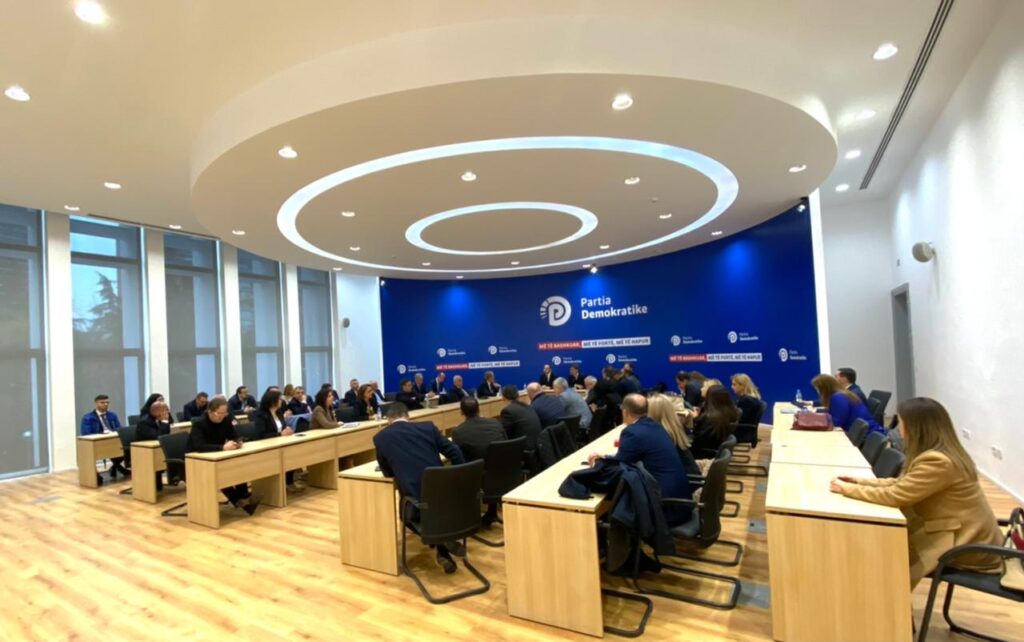 TIRANA, May 5 – Although not all Democrat MPs were present in the meeting of the Parliamentary Group of the Democratic Party (DP) called by Enkelejd Alibeaj, the latter refused to consider the parliamentary group as a matter of numbers.
He denied that the meeting didn't have a quorum despite the fact 22 deputies attended it
"The parliamentary group has 36 deputies. However, because some deputies had some other commitments, all the issues discussed today will be offered to them to express their opinion," he said.
"This was the first meeting to discuss the parliamentary agenda. The establishment of several Special Committees was also discussed and the issue of the election of President was also discussed," he said in the news conference on Thursday.
Alibeaj announced another meeting on Monday and all MPs will offer the criteria on how they imagine the new president. "Our presence will be such as to honor the aspirations of the people who voted for us, but by no means to be a facade. Each of the colleagues until Sunday will give their suggestions on how the president of the Albanians should be," he said.
In the meantime, MP Ervin Salianji said that the meeting was just an event to discuss developments.
"It was not a meeting of the DP group, but a meeting to discuss the situation. We will make every effort not to divide the Parliamentary Group for petty interests. The Chairmanship of the Group will schedule the next meeting and all deputies make decisions on behalf of the Parliamentary Group," said Salianji. /Argumentum.al