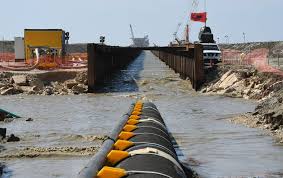 The energy crisis has brought to the forefront the energy resources for each country. There is a month that Dritare TV investigated the TAP pipeline project as an opportunity to exploit this revenue. Energy expert, prof. Dr. Lorenc Gordani told this TV on Monday that public authorities should follow up on the transparency of this agreement.
According to him, TAP is an international project, which has been pursued by foreign experts. "TAP's contribution has been indirect, only for the roads and infrastructure where TAP has passed. It would be good for this project to be public and the benefits to be made known," he said.
Further the specialist said Albania is a small country and due to it the country is not in the first line for the benefits that generate from these projects.
"This makes it even more difficult to change an agreement. Every agreement has to be made on time, because now it's too late to go back to change it," said expert Gordani. /Argumentum.al