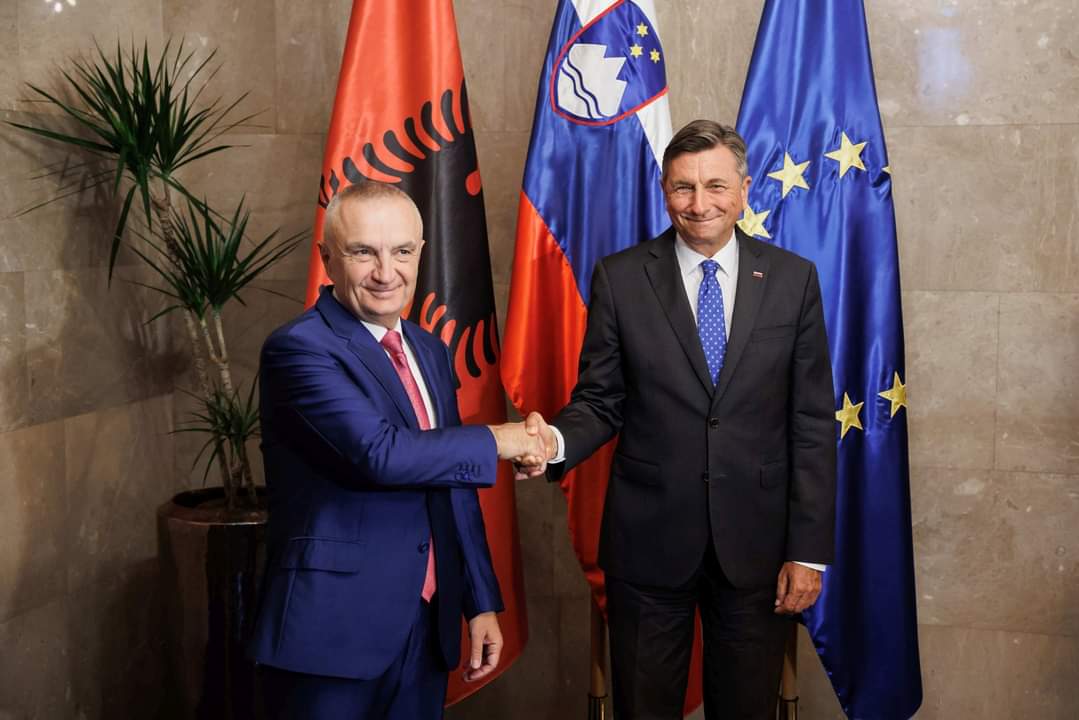 TIRANA, July 5 – President Ilir Meta was received on Tuesday in a cordial working meeting by the President of the Republic of Slovenia, Borut Pahor.
During the meeting, President Meta appreciated the excellent relations between the two countries and expressed his gratitude for the comprehensive and determined support that President Pahor and Slovenia have given Albania in the framework of the European integration process. Considering Slovenia an important regional partner and relentless advocate of the full integration of the countries of the Western Balkans in the European Union, President Meta said that, "I wanted to thank President Pahor for his great support, as well as Slovenia's to the opening of Albania's membership negotiations with the European Union and not only for Albania, but also for his and Slovenia's efforts to expand the integration of the Western Balkans."
President Meta said that "this is the reason why President Pahor and Slovenia strongly support the opening of membership negotiations with Albania and North Macedonia, the granting of candidate country status to Bosnia and Herzegovina, and the liberalization of the visa regime for Kosovo."
Meta said that Albania relies heavily on Slovenia in the future and hopes and wishes that the upcoming Brdo-Brijuni Summit that will be held there will give a new impetus to the expansion of the European Union and the aspirations of the countries of the Western Balkans for a European future.
/Argumentum.al