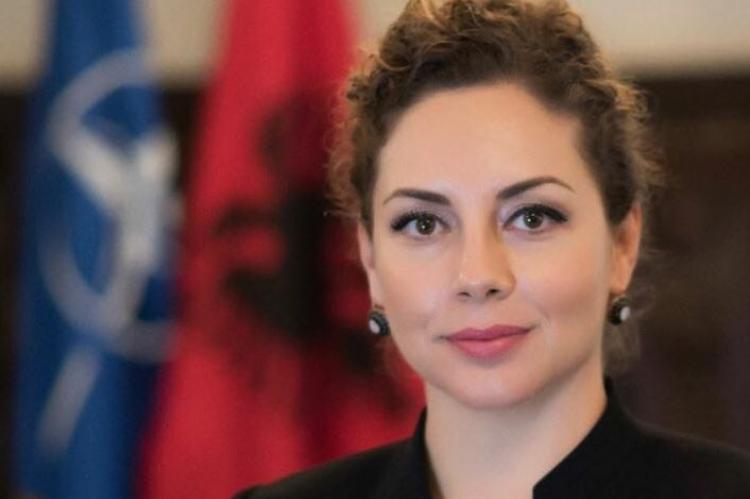 TIRANA, May 26 – The Council of Ministers of Albania has approved in principle the NATO accession protocols for Finland and Sweden. The news was announced by the Minister for Europe and Foreign Affairs, Olta Xhaçka in a press statement after the meeting on Thursday.
"We formally agreed on the expansion of the Alliance and the inclusion of these two countries. These protocols will then be passed for ratification in the Assembly and when this ratification procedure has been carried out in the parliaments of the 30 NATO member states, but also by the parliaments of Finland and Sweden, it will be possible to accept them de jure in The North Atlantic Treaty," said the Minister.
Xhaçka described this as an important development, which further strengthens security in the Euro-Atlantic area, but which also strengthens cooperation between NATO and the European Union.
"It is a development that comes as a direct consequence of Russian aggression against Ukraine and confirmation of the fact that two countries like Finland and Sweden, with a long tradition of neutrality, feel the need to join NATO today because of the level of threat which the whole of Europe is facing today. This also shows the trust that NATO enjoys," she said.
"Sweden and Finland are not only two countries with which Albania has very good relations, but also two model democracies and two valuable partners, which have made important contributions to NATO operations and missions in our region, Afghanistan. Libya and Iraq. It was therefore not a difficult decision or for which there was hesitation.
In conclusion Xhacka said Albania hopes that this enlargement will serve to give a new momentum to further NATO enlargement in the Western Balkans, and she stressed especially the case of Kosovo, which shares the same principles and the same values with the Alliance. /Argumentum.al