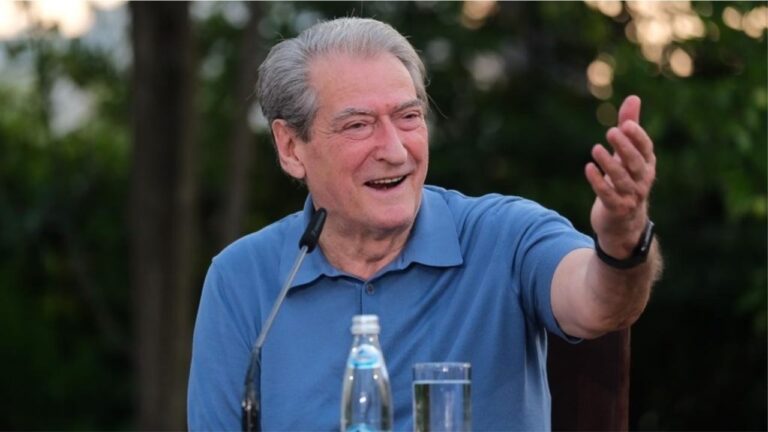 The chairman of the Democratic Party, Sali Berisha, in a meeting with intellectuals in Tirana, has again challenged the United States of America and the United Kingdom after the declaration 'non grata'. Berisha categorically stated that if they bring a single fact against him, he will resign from politics.
The head of the blue headquarters clearly stated that there is no evidence for what the US and Britain accuse him of, while he has often articulated that he has been declared 'non grata' by the lobbying of George Soros with Edi Rama.
On May 20, 2021, I went out in a room in this hotel, I never thought that I would ever challenge the US secretary, never, but he had signed an act in which I had the absolute conviction that he did not stand no facts, I came out and said present every fact or I will go to court.
I will go to court because you don't have, you can't find and you will never find any facts about me or my children. I was of this code and today, after 15 months, all the universal check-ups that I have and my friends have found zero.
However, I continue to say, you brought a single fact, I say goodbye to politics and any other decision. But I accept a falsehood for the truth, never. Galileo said it, and a civilized man can never do it, " declared Sali Berisha./syri.net