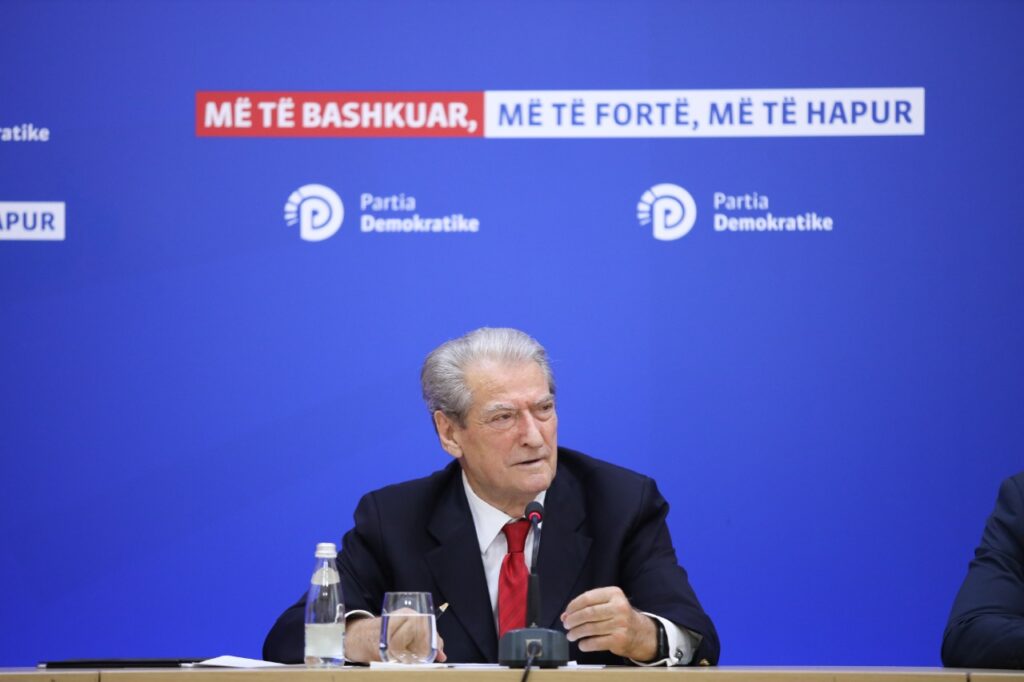 TIRANA, August 5 – "The opposition has declared (PM) Edi Rama an enemy and we will not change this. This is a period where he continues with his predatory methods and this does not mean that we have given up the fight. We will mobilize and give him what he deserves," said the chairman of the Democratic Party (DP), Sali Berisha in a press conference on Friday. He said that the epicenter of the opposition's battle will be the issue of incinerators.
"This gentleman has signed the tender with closed negotiations, the tender for theft, contrary to the laws of the country. This is responsibility number 1. He cannot escape, and his days are counted this time. The incinerators, where garbage is burnt, his government will be burnt," said Berisha, a former premier.
He stated that justice is blocked and is not acting. But Berisha said that nothing incites revolt more than obstruction of justice.
"Justice and the rule of law are the most efficient institutional and constitutional mechanism to prevent revolts. Nothing incites revolt more than obstruction of justice. Edi Rama is doing this, the opposition is not doing it," he said.
Berisha said there were unprecedented attacks by Rama against the SPAK of the party. It seems that SPAK had decided to detain someone, Agaci or Arben Ahmetaj. "And you saw what pressure Rama put on it. Of course, he aims to silence SPAK, but not the people. The people are the people and demand punishment. There is no longer any opposition that closes its eyes to these acts," said Berisha.
According to DP chairman, Ilir Meta is a real oppositionist and they will cooperate with him. Until now, according to Berisha, they have not sat at the table with Ilir Meta, but they will coordinate every action in the future.
"We have not discussed the opposition action. But Ilir Meta is a real oppositionist. SPAK has become SKAP (editor's note: does not catch). We will coordinate every action with Meta and his party. We have things open and everything is told to the citizens," said Berisha.
For his part in a separate statement on Friday Meta confirmed the cooperation with the opposition led by Berisha to overthrow the Rama government. /Argumentum.al