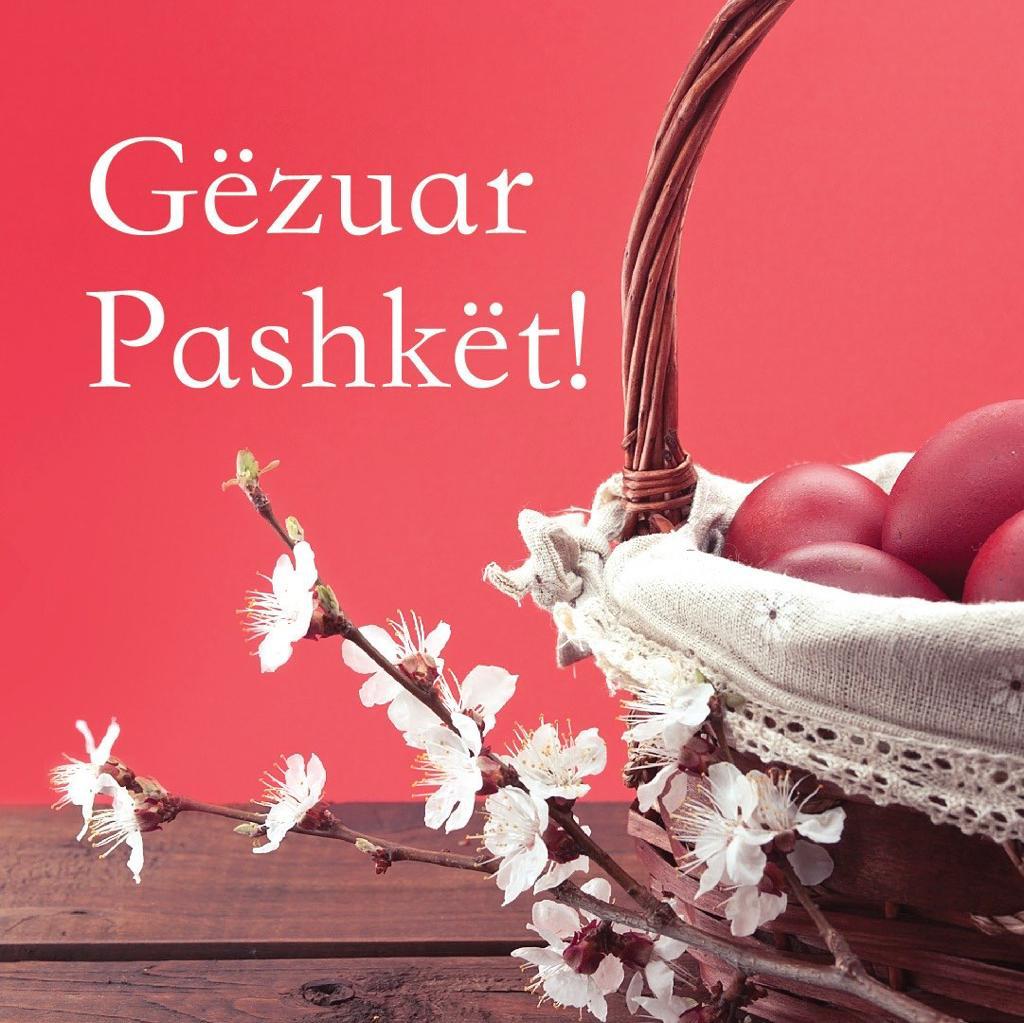 Easter night vigil was celebrated at St. Paul's Cathedral in Tirana for the first time on Sunday midnight after 2 years since the Covid-19 pandemic. Easter is the greatest celebration of the liturgical calendar of the Roman Catholic Church and other Christian churches celebrating the Resurrection of Jesus of Nazareth occurred, according to the New Testament, three days after his death on the cross. Besides believers who packed the St. Paul's Cathedral in Tirana and the 'Greath Church' in Shkodra, northern Albania where most of the Catholic believers reside, politicians in Albania traditionally congratulate believers on Easter.
President Ilir Meta conveyed to the Catholic and Evangelical Christian believers and all the Albanian people the most cordial wishes for as much prosperity, peace, and happiness in every family. "The resurrection of Christ, which we celebrate together, proclaims the victory of life over death, of love over hatred, and of hope over despair."
According to Meta, let the example of Jesus serve for all Albanians to build a more loving and compassionate Albania, where there is sufficient space for a secure future. "In this way we will stop depopulation and in particular the departure of young people," said Meta.
Whereas Prime Minister Edi Rama chose to congratulate with a message in a post on the social network Facebook. "Easter vigil is the vigil of the rebirth of life, love and hope," Rama said, considering them as the words of the month.
For her part the Speaker of the Assembly, Lindita Nikolla said in her wish that the feast of Easter is a festival of faith and happiness for all Catholic believers. "Instead of hatred, let prosperity flourish, instead of despair, hope! … Where there is despair, let hope be born; where there is suffering, relieve pain; where there is poverty, to create prosperity," said the Speaker.
Easter was celebrated in other regions of Albania. An impressive mass was held in the northern city of Shkodra which is considered the central area populated by Catholic believers. /Argumentum.al