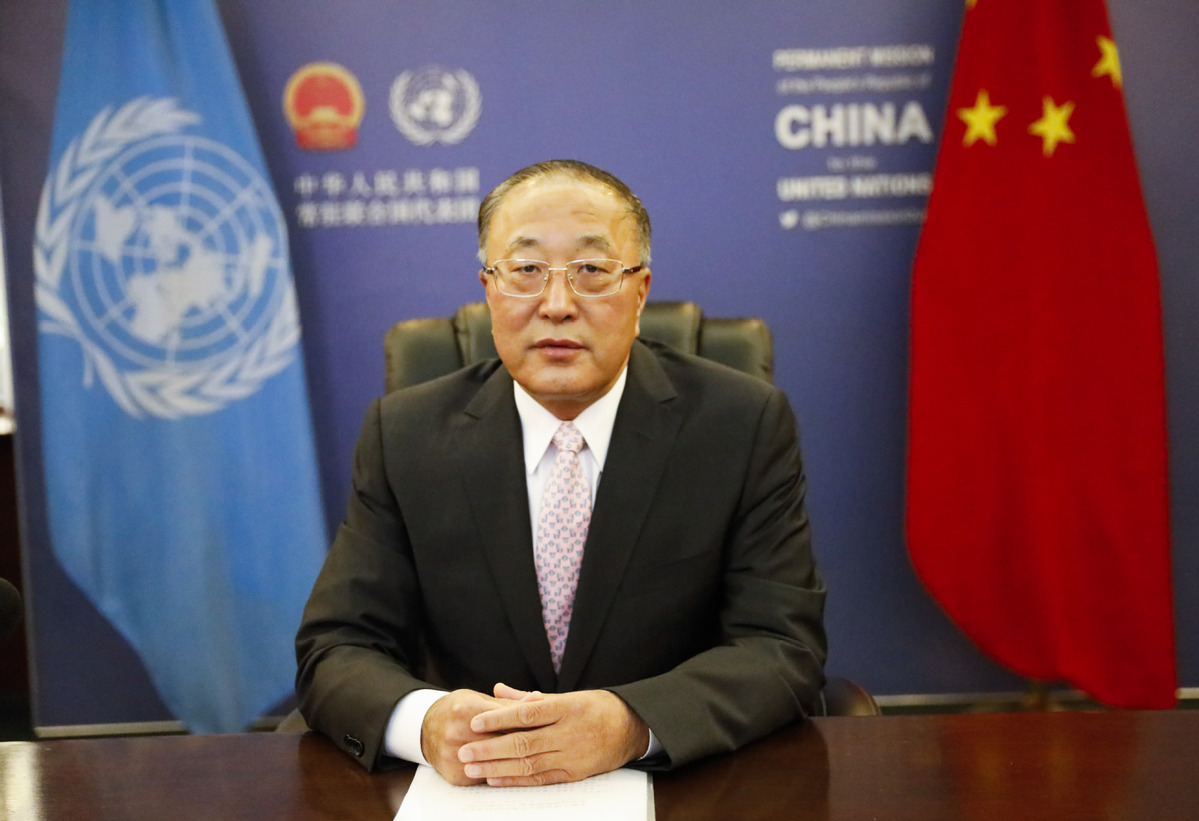 China's permanent representative to the United Nations Zhang Jun on Monday elaborated on China's positions on the Taiwan question and U.S. House Speaker Nancy Pelosi's potential visit to the region, saying such a visit "is apparently dangerous and provocative."
"The one-China principle is a red line in China's relations with other countries, and we allow no one to cross this red line," Zhang told journalists.
Noting that Taiwan is an inalienable part of China's territory, he said China firmly opposes any secessionist move towards "Taiwan independence" and any interference by external forces and allows no room for "Taiwan independence" in whatever form.
He pointed out that recently China has repeatedly made clear to the U.S. its serious concerns over Pelosi's potential visit to Taiwan as well as its firm opposition to it, adding such a trip would send a seriously wrong signal to the secessionist elements seeking "Taiwan independence."
Ambassador Zhang added such an act would undermine the one-China principle, China's sovereignty and territorial integrity, peace and stability in the Taiwan Straits, and the relationship between China and the U.S.
"China is fully prepared to respond. If the U.S. insists on making the visit, China will take firm and strong measures to safeguard its national sovereignty and territorial integrity, and the U.S. has to bear all the serious consequences arising thereof," he said.
The Taiwan question bears on China's core interests and is the most important and sensitive part of China-U.S. relations, Zhang urged the U.S. to honor its commitments, earnestly follow the one-China principle and the three China-U.S. joint communiques, and work with China to resolutely oppose "Taiwan independence."
In response to questions comparing Pelosi's possible visit with the visit by the then U.S. House Speaker Newt Gingrich in 1997, Zhang pointed out that "a previous mistake does not make the following mistake legitimate."
In recent years, due to the influence of some external forces, the situation in Taiwan has changed for the worse and "Taiwan independence" elements are moving down the wrong path, he said, adding, "Without prompt containment measures against them, the situation may risk losing control."
He reiterated the Chinese government and people are determined to safeguard national sovereignty and territorial integrity. "We will take every necessary measure," the envoy said.
(Cover image: File photo of Zhang Jun, China's permanent representative to the United Nations. /Xinhua