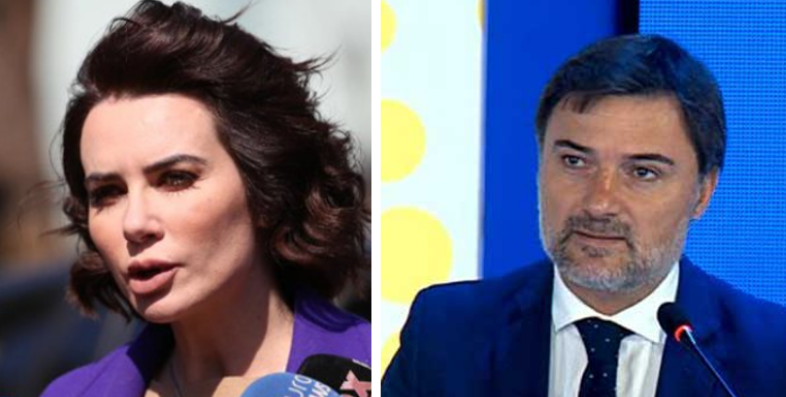 TIRANA, July 20 – Democrat deputy Grida Duma has asked the head of the parliamentary group of the self-declared Democratic Party (DP), Enkelejd Alibeaj, to distance himself from the former head, Lulzim Basha.
This demand was made in an informal meeting held on Tuesday during which Duma is quoted by Balkanweb as telling Alibeaj to leave the "shadow" of the former leader of the DP, Lulzim Basha as the only way to move forward.
"Today I am telling you all, because I want to be open, what I told the chairman of the group separately from the beginning; distance yourself publicly from the former chairman and declare that you are not under his influence, otherwise it will be harmful for you and for anyone else who holds this position," said Duma.
She announced that she had asked Alibeaj to immediately set up a DP representative group and to hold an open dialogue with the democrats everywhere in Albania.
"The issue is how you, the democrats and the public, see that someone is using you. Only when you are free from this use can you build politically, otherwise you will only cause harm," said Duma.
Duma participated in the July 7 protest of the opposition called by the former PM Sali Berisha.
/Argumentum.al