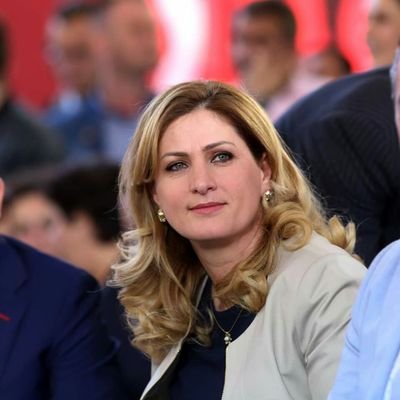 TIRANA, July 2 – The former student of the anti-communist Movement of December and member of the Democratic Party DP), Mimoza Hajdarmataj commemorated on Saturday the exodus of Albanians, while appealing to restore the strength of the protest of 32 years ago against the regime on July 7.
"32 years have passed since the explosive exodus of Albanians to the West after half a century of captivity. What happened on July 2, 1990, when Albanians flocked to foreign embassies, was about the counteraction of the bravest people who preceded the great change. July 2 remains a symbolic date, since with that act, the Albanians gave an important political blow to the regime in power and started the overthrow of the communist dictatorship itself," she said.
Hajdarmataj added that today, 32 years later, Albanians are fleeing again. "Today, thousands of Albanians have left their country head down, they have left violently, because they are poor, tired, and stolen. Today there is no more mass exodus… Today there is a mass leaving of Albania. Today there is disappointment and contempt for a government that thinks about itself, the oligarchs close to it, but not about the people. Therefore, the protest of July 7 should be turned into a symbolic protest against the regime in power, against poverty, unemployment, prices that do not recognize reduction and the depopulation of Albania," she said.
/Argumentum.al