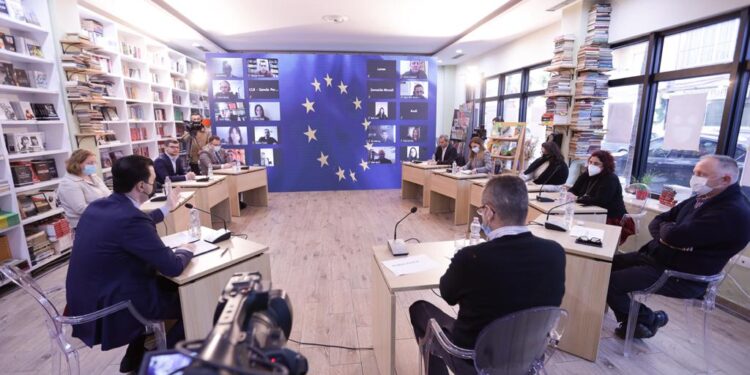 The leader of the Democratic Party (DP), Lulzim Basha has said he discussed with civil society representatives the Democratic Party program "Albania wins!" during which he pledged the personal commitment of the united opposition coalition to organize within the first 6 months of his government the first Intergovernmental Conference European Union – Albania.
"The country has marked many failures in the 8 years of Edi Rama's government. Hundreds of thousands of Albanians, mostly young people, have fled to other countries," he said in a message posted on FB on Tuesday.
"We are committed to a representative and clean parliament free of links to crime, an accountable government, an independent judiciary, a free media and an active public opinion," DP Head said, adding that a new constitution has become necessary for European Albania, which puts an end to authoritarianism and establishes the balance of power.
"April 25 is not only an electoral race, but it is a crossroads where Albania's European future is decided. It is the day when Albania wins and Rama loses!" Basha said being hopeful that his party will come victorious in the upcoming parliamentary poll. /argumentum.al