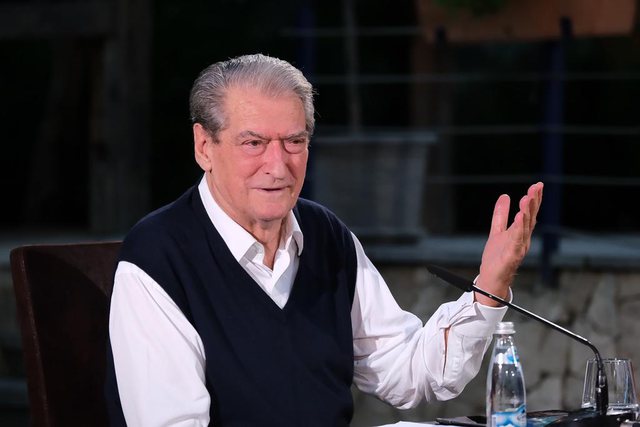 TIRANA, July 27 – The head of the Democratic Party (DP), Sali Berisha organized on Wednesday a meeting about the cultural heritage which, according to him, is in danger, from the collapse of the National Theater to the robbery of the Butrint National Park by the government of PM Edi Rama.
Berisha said that Butrint was disintegrated with a single goal, to conquer Cape Stillo. Berisha declared that 620 villas will be built in this area by Prime Minister Edi Rama and his oligarchs.
"There are 620 villas that are min construction by Edi Rama and his oligarchs. I am a person who has worked intensively with the Albanian-American Fund, and I praised it for the success of the projects. I am deeply disappointed to hear their statement that it is the government's job. It is the work of every civilized person," said Berisha.
"If the government destroys the National Park for abuses and corruption, it is demolishing the work of every civilized citizen," Berisha said.
/Argumentum.al