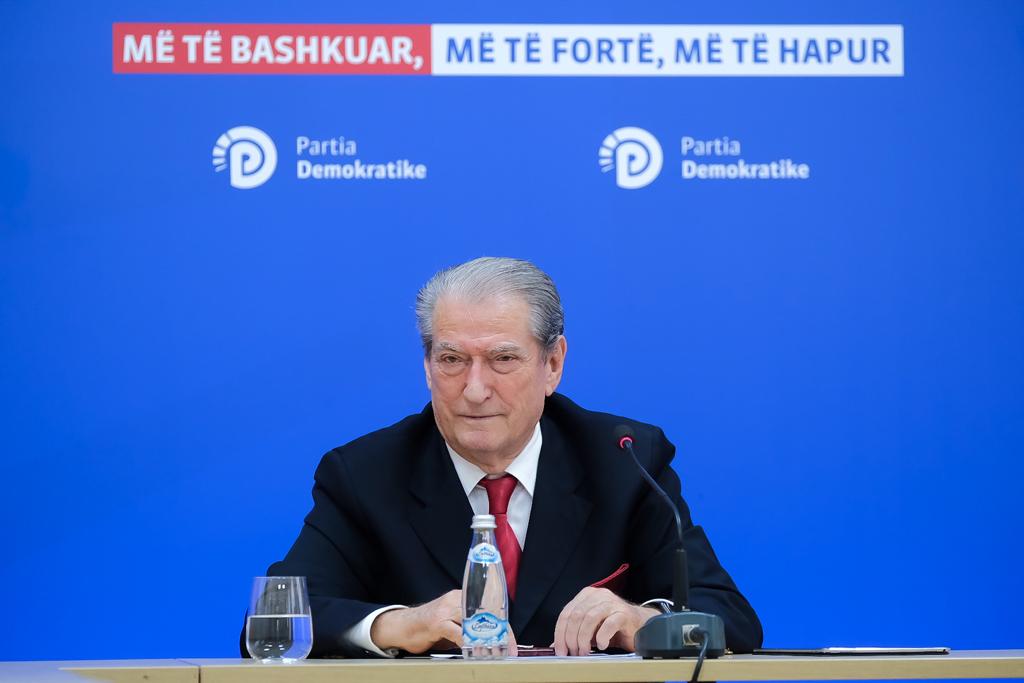 TIRANA, July 22 – The chairman of the Democratic Party (DP), Sali Berisha, said on Friday that the decision by Great Britain not to allow him to enter that country was influenced by the same lobby headed by the US left-wing billionaire. George Soros.
"I was informed by a letter that the Home Secretary has made the decision not to allow my entry into the UK," he said in a press conference at the DP headquarters.
"The power of George Soros is limitless. I am not the one who says this. There are hundreds and more, politicians, legislators and others. In Europe alone, he has invested 18 billion euros in the form of opinion making. So the connections of (PM) Edi Rama with Soros are very well known," said Berisha.
According to his statement, the grounds laid down by the UK include having a clear connection to organized crime and crime groups who pose a risk to public safety in the UK and Albania and that he is willing to use them to advance his political ambitions.
The second reason is corruption and enrichment of those around him, including protecting individuals involved in organized crime. He said that while the letter is confidential, he decided to publish it "for the Albanian citizens, before whom I have always been true in good and evil".
The opposition leader added that he has never faced criminal proceedings for any of the allegations made against him. "For all these defamations, I will consult with experts about the legal steps I will take to protect my honor and dignity and that of my country, as far as I represent it," he said.
Further Berisha said it was great luck that regardless of this the Albanians have appreciated his attitude. "Not that they are anti-American but the problem is that when the question is raised between truth and lies they will choose the truth," said Berisha.
In a comment on the designation of him as non-grata by the US Berisha said former Democrat head Lulzim Basha had told him at one point that the DP would be destroyed if he did not agree not to enter the parliament. "What was my answer? A party that accepts lies for truth does not deserve to exist. He later used it to accept the destruction of the party. But here is the party," said Berisha.
/Argumentum.al