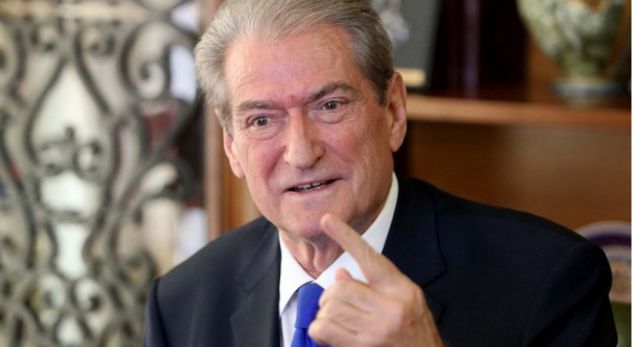 TIRANA, August 1 – The head of the Democratic Party (DP), Sali Berisha, has reacted on social networks regarding the situation in the north of Kosovo and has accused Prime Minister Edi Rama. According to Berisha, the head of the government with his silence and statements has aligned himself with "Putin and Vucic of Great Serbia".
Berisha said that with his statement on Monday, Rama defended the warmongering policy of Putin and Vucic.
Assessing that the situation did not come after the Kremlin's statements about the destabilization of the Balkans and the ultimatums of his boss Vučić for a deadly response to Kosovo and the threat of conflict with the West in the event that the Kosovo government would implement the agreement on reciprocity, Edi Rama has come out openly in defense of Putin and Vučić's warmongering policy, said Berisha.
"With this statement, this traitor encourages the conflict in Kosovo, and just as he justifies the refusal of his master Vučić to implement EU sanctions against Russia, he tells the international community that it is not Putin and Vučić who instigate the conflict, but some uncivilized Serbian peasants who do not love Albin Kurti and do not implement the decisions of his government," said Berisha.
"On this occasion, while fully supporting the government of Kosovo, the position of NATO, the EU and the USA, I condemn with the greatest force the low provocations of the Serbian Vucic and the positions and statements of his vassal, the traitor of the Albanian nation, Edi Rama," Berisha said.
Among other things, the DP head said that the conflict situation in the north of Kosovo was created by the "little Putin", referring here to Aleksandar Vucic. But this situation, according to him, has met with a strong international reaction, primarily from NATO, which directly protects Kosovo and through KFOR declared that it was ready to intervene in case the stability of Kosovo was endangered.
/Argumentum.al