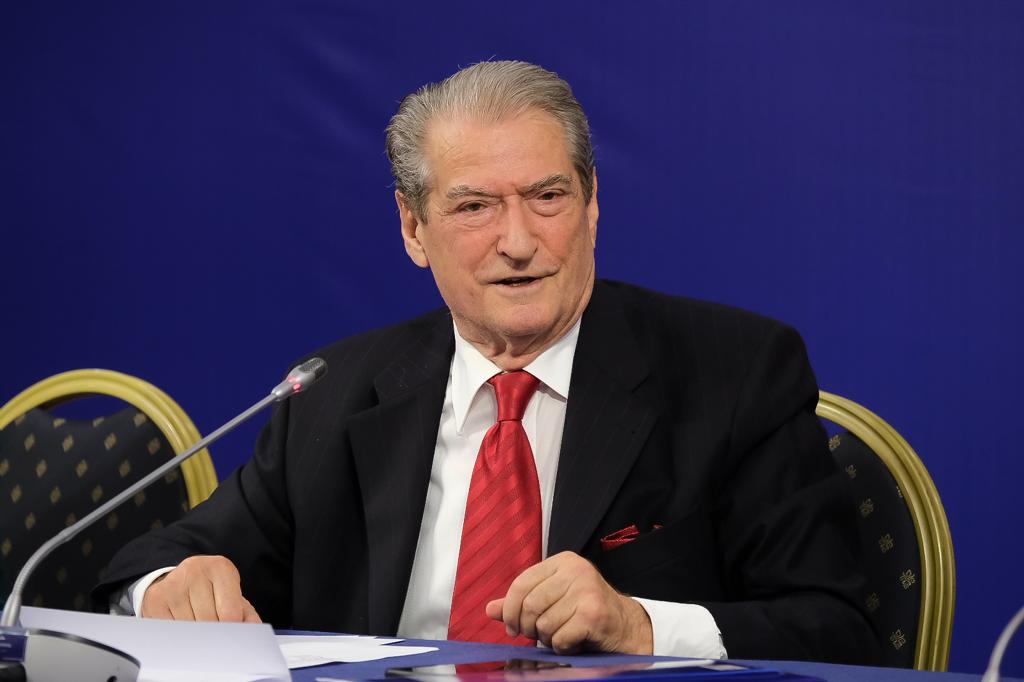 TIRANA, July 6 – The Chairman of the Democratic Party (DP), Sali Berisha has said that he thinks that there will be a large number of participants in the protest to be held in Tirana on July 7. He made that prediction after the promotion of the book 'Albania in danger' on Wednesday.
Berisha thanked Renis Gjoka and Big Basta, the creators of the anthem of the protest, who, according to him, gave the protest its barracuda with passion and creativity.
"The number of participants will be large and the protest will be gigantic, massive, but to ask me for an exact number, don't be mistaken, because you never get two things from me: percentages, predictions on percentages and numbers," said the DP head.
Asked about the scenario of the protest, Berisha said it is clear: battle for freedom and against the great injustices that these citizens face. He did not give any further details.
Answering another question if he will lead, or will be led in this protest, Berisha said the following: "All options are possible – both to lead, and to be led."
DP head concluded by saying that the battle continues and that there is no stopping.
/Argumentum.al