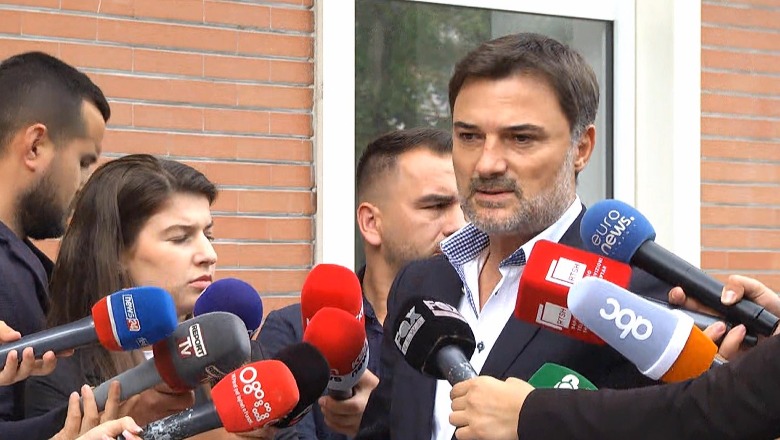 TIRANA, May 5 – The Democratic Party (DP) Re-establishment Commission opposes the meeting of the DP parliamentary group chaired by MP Enkelejd Alibeaj for discussion on the presidential election.
The Director of Communications in the Re-establishment Commission, Floriana Garo stated on Thursday that this Commission no longer recognizes Alibeaj as the chairman of the group, but as an ordinary deputy.
"After being fired from any post by the National Assembly of the Democratic Party on April 30, 2022, MP Enkelejd Alibeaj does not represent either the Democratic Party or its parliamentary group," said Garo who added that despite this he continues to be involved in the shameful farce of PM Edi Rama of the negotiations for the election of the President of the Republic with the opposition appointed by him. "MP Enkelejd Alibeaj and whoever participates in Edi Rama's electoral farce simply represents himself and his problems and never the Albanian opposition."
"The position of the Democratic Party for the election of the President is clear. The Democratic Party engages in this process only if the pseudo-majority decides to accept the candidate of the real opposition for President of the Republic, and not the one appointed by the nominated opposition, which should be a consensual name of the opposition political forces," Garo said.
The chairman of the parliamentary group of DP, Enkelejd Alibeaj called the day before the deputies in a group meeting on Thursday to discuss the election of the new president of the country.
The mandate of the current head of state, Ilir Meta ends in July this year, and the majority and some parts of the opposition recognized by Premier Edi Rama are involved in procedures to elect the new President. /Argumentum.al