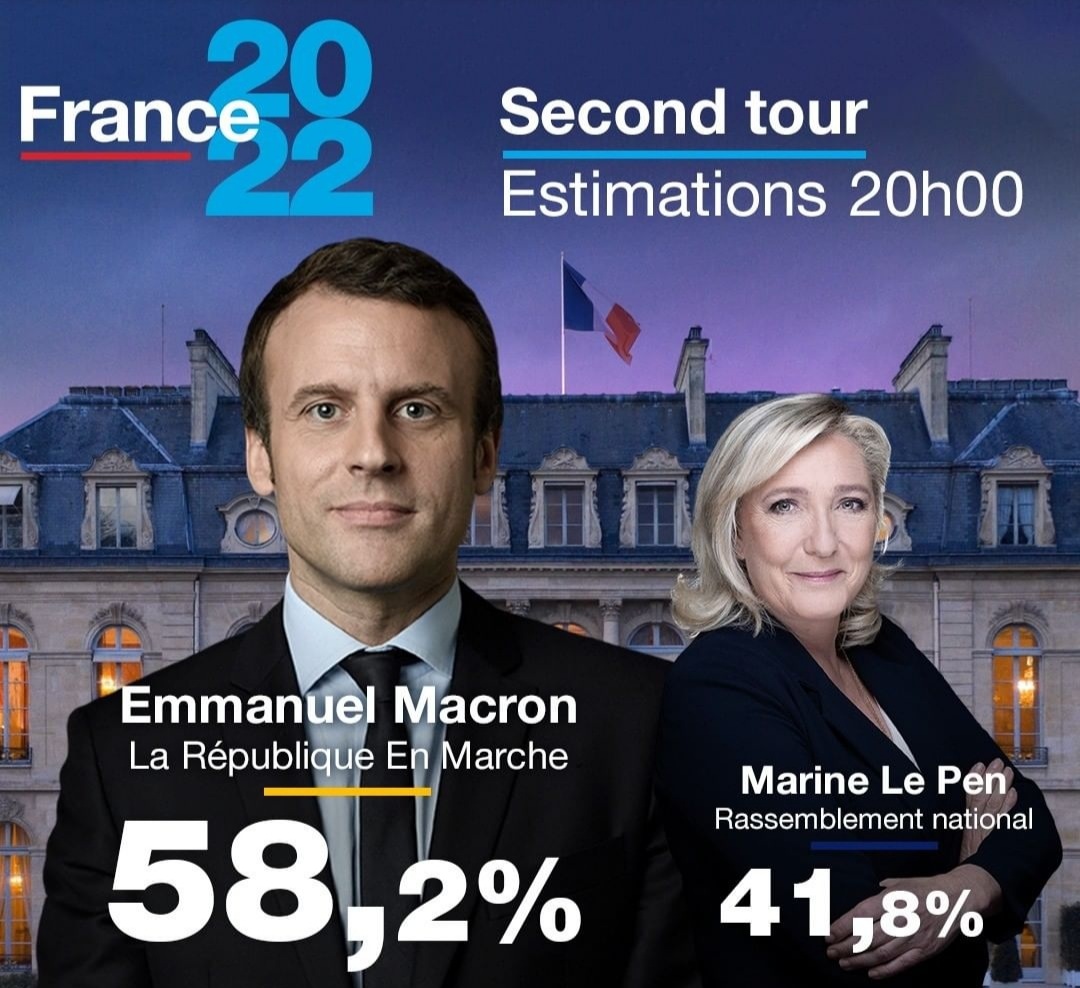 Exit polls show Emmanuel Macron has beaten far-right challenger Marine Le Pen to win reelection in the French presidential election on Sunday.
Macron has won the election, exit polls showed and incumbent president took 58.2% of the vote ahead of Marine Le Pen's 41.8%
Voter abstention nears record high at 28%.
Supporters of French President Emmanuel Macron erupted in cheers and chants of "five more years" when exit polls showed he won reelection on Sunday.
"People are dancing, people are so relieved given the result," DW correspondent Lisa Lewis said from the Champs de Mars, where Macron is scheduled to address the public.  
DW correspondent Barbara Wesel said boos echoed in the Le Pen campaign headquarters following the announcement of the election's results.
French European Affairs Minister Clement Beaune said Macron's "clear victory" was an important win against the far-right.
"This is a clear victory, the first time in the history of the Fifth Republic that a president has been re-elected when he also has a majority in parliament," Beaune said. "It's important, it's very important, because this was a political combat, a political combat against the far right."
In the meantime in a speech to her supporters in Paris, Le Pen said she had "no hard feelings" over the defeat.
"We have been buried a million times already and our adversaries want us to disappear. But I still have hope … that French citizens do not trust their government and those are feelings that I share."
The far-right leader warned that Macron's next term was likely to show as "much contempt and brutality" for the ordinary French voter as his previous term.
In a hint about her future, Le Pen said: "I'm going to continue to work for France and French citizens with the dedication that you know that I am capable of." /Argumentum.al