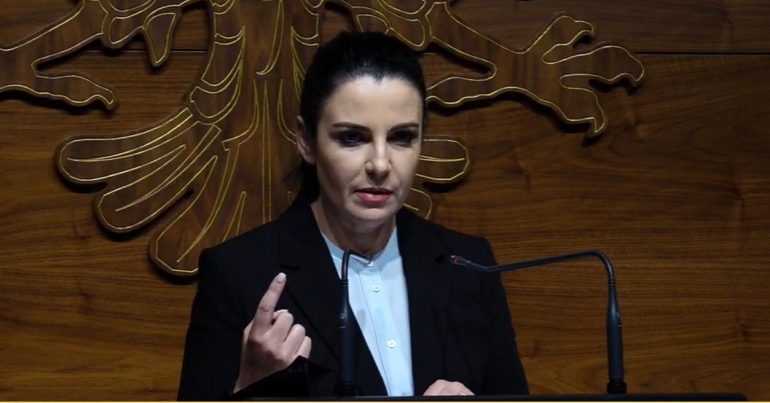 TIRANA, April 23 – The Minister of Energy, Belinda Balluku expressed a guarantee that the energy price will not increase and that the Albanian consumer will be protected, but reiterated the scheme that the amount of consumed energy over 700 kWh would have a higher price.
Speaking in a talk show on a local TV on Saturday Balluku said the government has expressed guarantees that the consumer will be protected for the price of energy but there is a decision that not everyone can pay the same price.
"The consumer will be protected by not increasing the price of energy by a single penny. We also say the same thing about small businesses. 700 kWh is an average and satisfactory consumption of a family. There is no decision to increase the price. We are still in the process of analysis," said the minister, leaving everything unclear about the final scheme
According to the scheme unveiled by her a few days ago, the consumed energy over the quota of 700 kWh will be charged according to the market price which is more than three times higher than the current price. The following statements of PM Edi Rama have not clarified anything about this sensitive issue of Albanian citizens, the poorest in the Balkans and Europe.
Regarding the accusations of the former Democrat Premier Sali Berisha, Minister Balluku said that the Prime Minister did not even answer to any of those who are the main causes of damage to the electro-energy system of Albania. /Argumentum.al