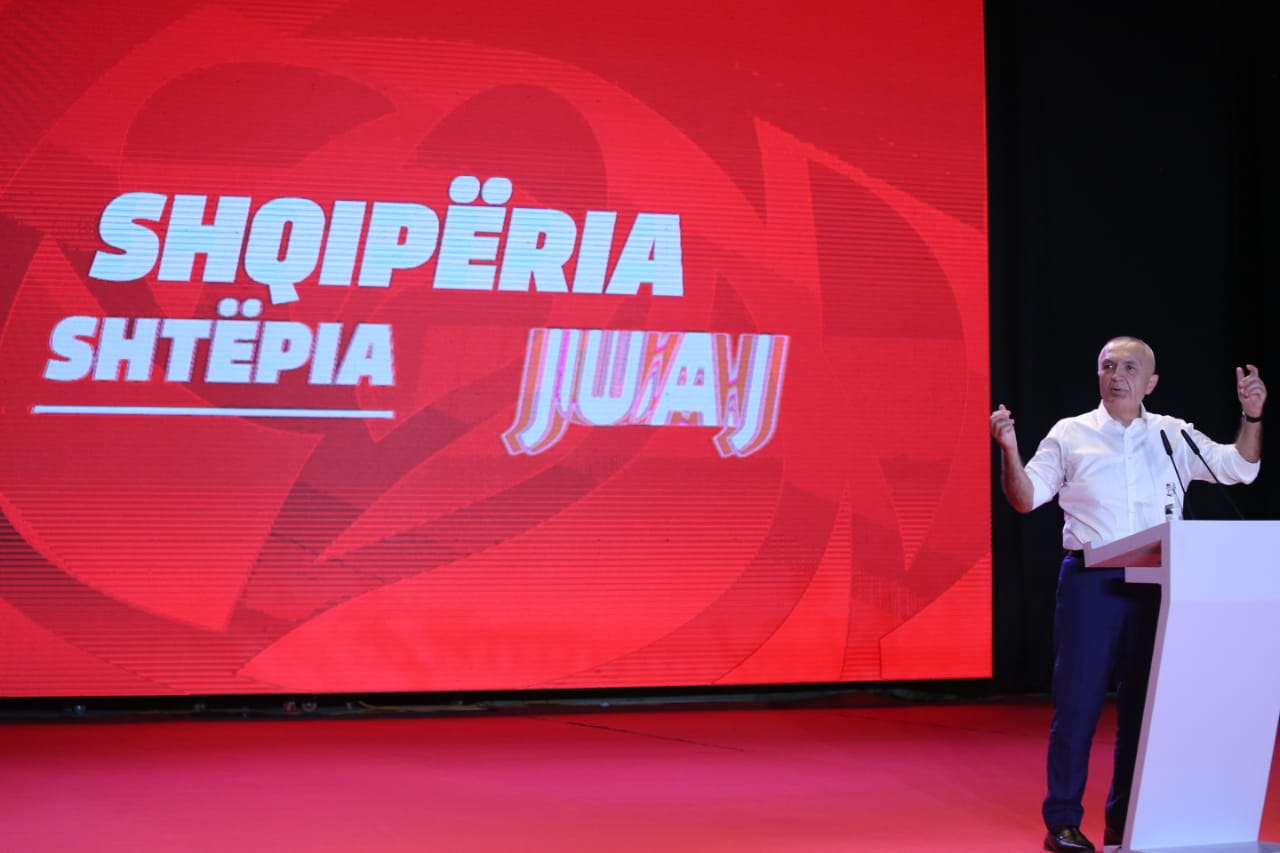 TIRANA, July 25 – Former president Ilir Meta has declared in the National Convention of the Socialist Movement for Integration (SMI) that the situation in Albania is extremely critical and requires an urgent intervention of all citizens.
Meta emphasized that he saw an extraordinary danger, a threat to the sovereignty of the country, to the independence and statehood of Kosovo
from the height of the position where he was for 5 years.
Meta ended his 5-year presidential mandate on July 24 and it has been characterized by unfriendly relationship with PM Edi Rama who tried to dismiss him twice but without success.
Meta is succeeded by Bajram Begaj, a former major general, being a pick up of ruling Socialist Party (SP).
"In these 5 years, I have been at a height from where I have seen everything and gained a new perspective that I lacked before. I have seen an extraordinary danger, a threat to the sovereignty of this country, to the independence and statehood of Kosovo that have been gained with so much blood and so many sacrifices," said Meta who got the party membership card at the beginning of the deliberations of the Convention held at the Palace of Congresses in Tirana on Monday.
Meta had seen, as he put it, a calculated plan to execute political pluralism in Albania and to have a facade of democracy.
According to Meta, the situation is extremely critical, it requires an urgent intervention of all citizens, who must take responsibility, who cannot delegate their responsibility to this political class.
The oligarchs and politicians, Meta said, are extorting the country's wealth, while the people see leaving the country as the solution.
"The solution is to implement the Constitution of Albania, the instrument that the people, the sovereign, put in the Constitution in 1998 in a referendum to exercise it every time his delegates abused the trust of the sovereign," declared
Meta in a speech which touched upon many critical and sensitive worries of the Albanian people.
In conclusion Meta announced that SMI changes its name to Freedom Party (Partia e Lirise) and stressed that the referendum is the guarantee for Albania to belong to Albanians.
In her speech the SMI chairwoman, Monika Kryemadhi said that her husband has not returned today, Meta's return is a chance for the opposition to include and open the Freedom Party. The word needed most today is freedom, more air to be free. "I feel great, it brings me back to work with young people," said Kryemadhi who resigned from her post after leading SMI for 5 years.
The Convention of SMI appointed Meta, its founder, as chairman of the Organisational Committee for leading the party and representing it at all levels.
 /Argumentum.al