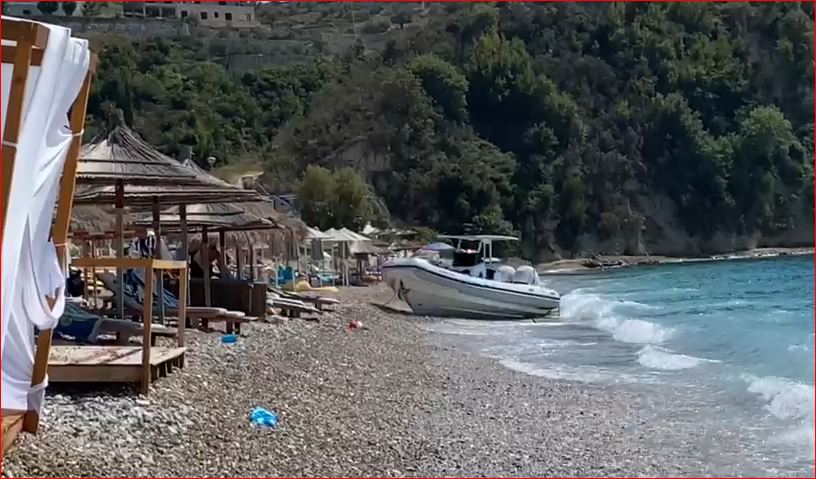 TIRANA, August 2 – A tragic event happened in Himara on Tuesday, where a speedboat driven by the senior officer of Elbasan Police A.T hit a child, and as a result the minor lost her life. The event took place on the beach of Potami.
"Today, around 2:00 p.m., on the beach of Potami, citizen A. T., driving a speedboat lost control of the boat and as a result it hit a 7-year-old child, who due to injuries died on the spot at Potami beach," police said.
The driver of the speedboat was escorted to the Himara Police Station and the procedures for his arrest are being carried out.
The investigative group is at the scene of the tragic event and is working to fully clarify the circumstances of the tragedy, according to the police.
It is reported that the child was together with her parents on holiday having come from England where they lived. They were from Tropoja, northeastern Albania.
The head of the Freedom Party, Ilir Meta, reacted to the serious incident in Himare in a post on Facebook expressing condolences to the family of the little girl and demanded an immediate investigation and punishment for the author.
"I am deeply shocked by the tragic event at the beach of Himara, where the senior officer of the Elbasan Police, A.T, fatally hit a 7-year-old minor girl today, who had come on vacation with her family to Albania," said Meta, a former president.
He condemned with the greatest force the catastrophic situation of public safety on the beaches, at the peak of the tourist season, unfortunately with such repeated tragic consequences.
Meta asked for immediate in-depth investigation and severe punishment for the violation of the law by the leaders of the State Police! "Enough with the arrogance and irresponsibility in the State Police!" concluded former president Ilir Meta.
 /Argumentum.al