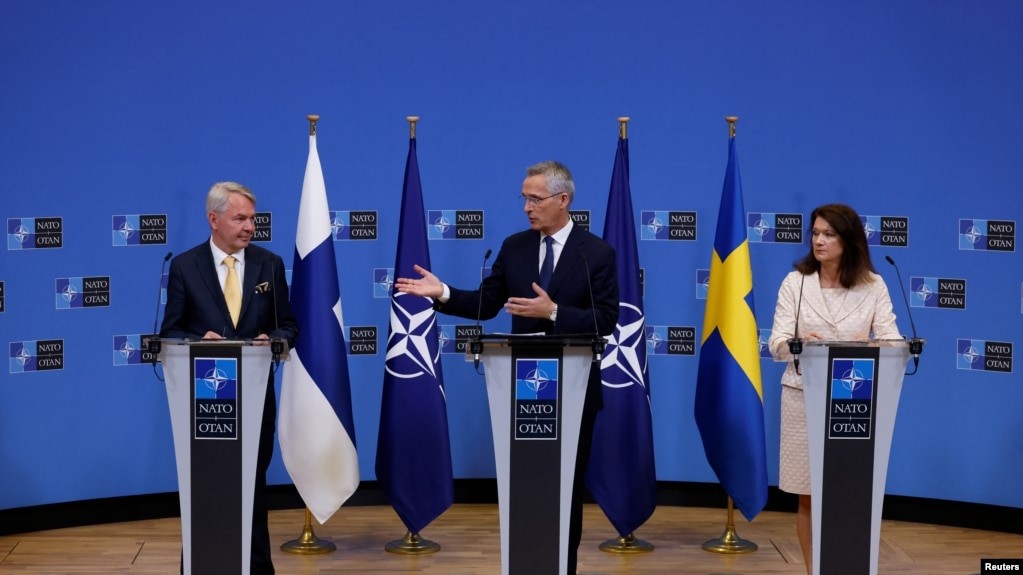 Finland and Sweden formally signed the NATO accession protocol on Tuesday, a necessary step toward advancing their membership in the alliance.
The protocol must now be ratified by all 30 allied parliaments, which will allow both countries to officially become members of NATO.
The signing took place at a meeting at the NATO headquarters in Brussels. NATO Secretary General Jens Stoltenberg, who presided over the event, said it was a "historic" moment for the alliance.
"This is a good day for Finland and Sweden and a good day for NATO. With 32 nations around the table we will be even stronger and our people will be even safer as we face the biggest security crisis in decades," Stoltenberg said in his address.
The breakthrough came after Turkey lifted its veto over the two Nordic countries' bid to join NATO last week, as the three nations agreed to protect each other's security.
Turkish President Recep Tayyip Erdogan warned last week that Ankara could still block the process if Finland and Sweden fail to fully meet its demand to extradite "terrorism" suspects with links to outlawed Kurdish groups or the network of an exiled religious leader accused of a failed 2016 coup in Turkey.
Finland and Sweden are also expected to lift their restrictions on selling weapons to Turkey.