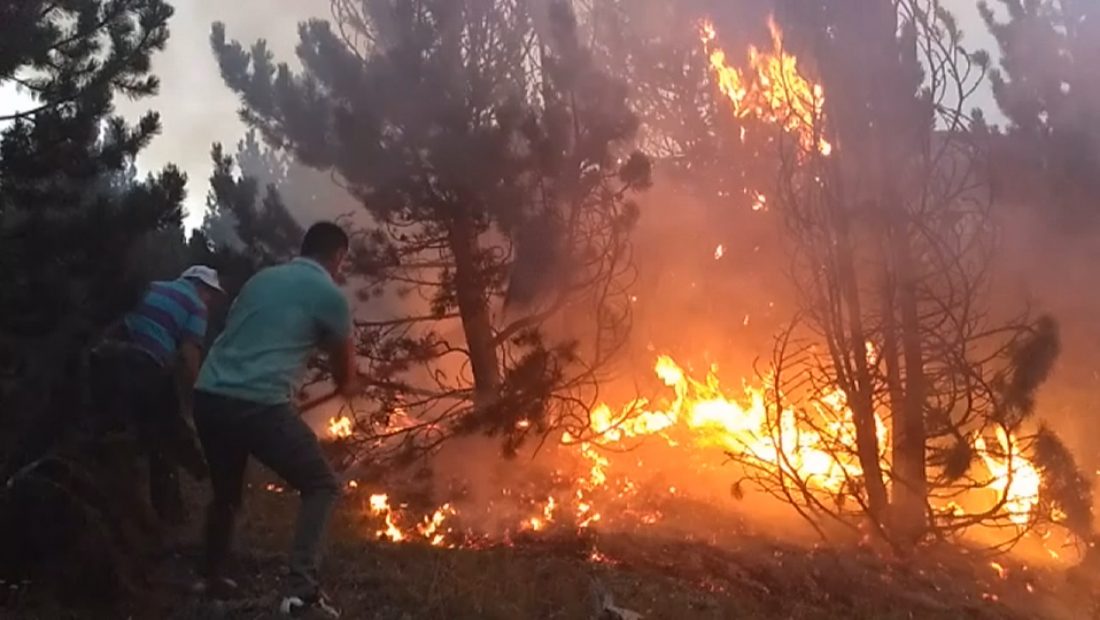 TIRANA, July 3 – High temperatures have brought back the fires in Albania, where there are currently two active outbreaks, one in Fushe-Kruja and one in Lezha, north of the country. t
In Borizan of Fushe-Kruja, a forest area of ​​15 hectares has been engulfed in flames, said sources of firefighters department on Sunday. The flames are favored by torching temperatures and the wind and intervention by fire engines is impossible due to the difficult terrain.
Another fire was activated on Sunday around 14:00 on the hill of Torovica in Lezha. Firefighters, employees of the forest service and the army are working to bring the flames under control in order to avoid the danger to the homes with circumstantial means.
Albania doesn't have helicopters to put out fires and doesn't intend to get any of them because as the Interior Minister, Bledar Cuci has said, it's cheaper to hire them from neighboring countries. Such a thing happened when a massive fire occurred in the southern island of Sazan where a Greek helicopter put out a fire a few weeks ago.
/Argumentum.al