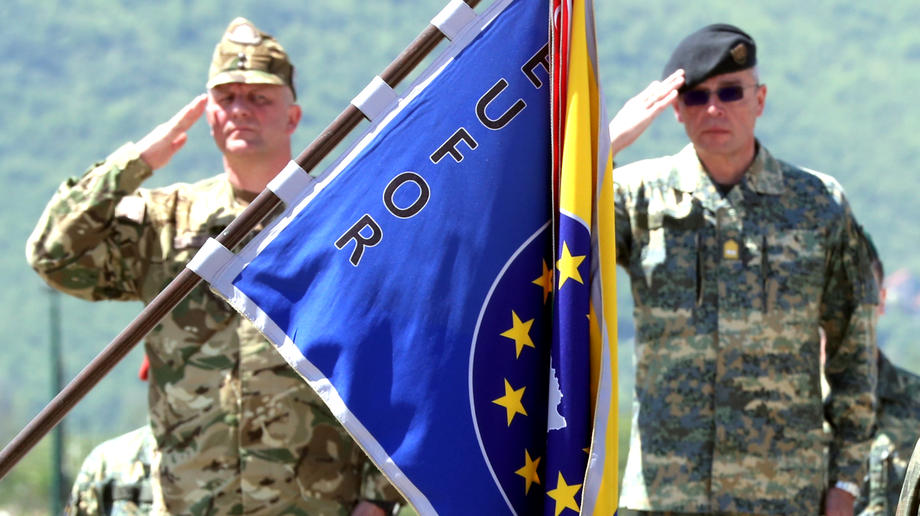 Due to Russia's attempts to destabilise Bosnia and Herzegovina, the Bundestag will vote today on rejoining the EU military mission EUFOR Althea but the mission is currently at risk of having its legal basis stripped.
After more than 10 years, Germany intends to rejoin the EU mission and send up to 50 soldiers to Bosnia. In particular, the efforts of the Serbian part of Bosnia and Herzegovina, the Republic of Srpska, to secede are currently a cause of concern for the German government.
"The German side would like to visibly strengthen EUFOR in view of the upcoming elections in Bosnia and Herzegovina. Because overall, the situation has already been very dicey in recent months," Andreas Wittkowsky, senior researcher at the Centre for International Peace Operations in Berlin, told EURACTIV.
Due to the war in Ukraine and the confrontation between the West and Russia, there is a danger that the Kremlin could use the current situation "as a catalyst for the further destabilisation of Bosnia and Herzegovina", the German motion reads.
However, the future of the EU mission is currently uncertain. Its mandate must be extended by the UN Security Council as early as November – which would allow Russia to veto the mission extension.
"A veto on the part of Russia is quite possible, and that is certainly something that has to be included in the calculations," Wittkowsky emphasised.
Secessionist aspirations and EUFOR
The UN Security Council vote to extend the mission's mandate coincides with plans for secession announced by the Serb member of the Bosnian tripartite presidency, Milorad Dodik.
Dodik had originally announced that he would end the participation of the Republika Srpska in the Bosnian army, tax system and judiciary in mid-June – which would amount to a de facto secession. However, due to international pressure, he postponed the decision by six months.
"It therefore seems plausible to me that Dodik is at least flirting with the idea of waiting until November for precisely this reason. Because if Russia blocks the extension of EUFOR's mandate, then the peacekeeping force might have to withdraw, which would make it easier for him to secede," Wittkowsky pointed out to EURACTIV.
Russia has been trying to challenge the status quo in Bosnia and support Serb secessionist efforts for some time now.
The Kremlin has always maintained good relations with Serb leader Dodik, who attended the International Economic Forum in St. Petersburg in mid-June, amid the war in Ukraine, where he sought a demonstrative shoulder-to-shoulder with Putin.
"We believe that the West is just trying to interfere everywhere. We have been living this way for over twenty years, and the situation has not changed in our country," Dodik said at a press conference with Putin at the economic forum.