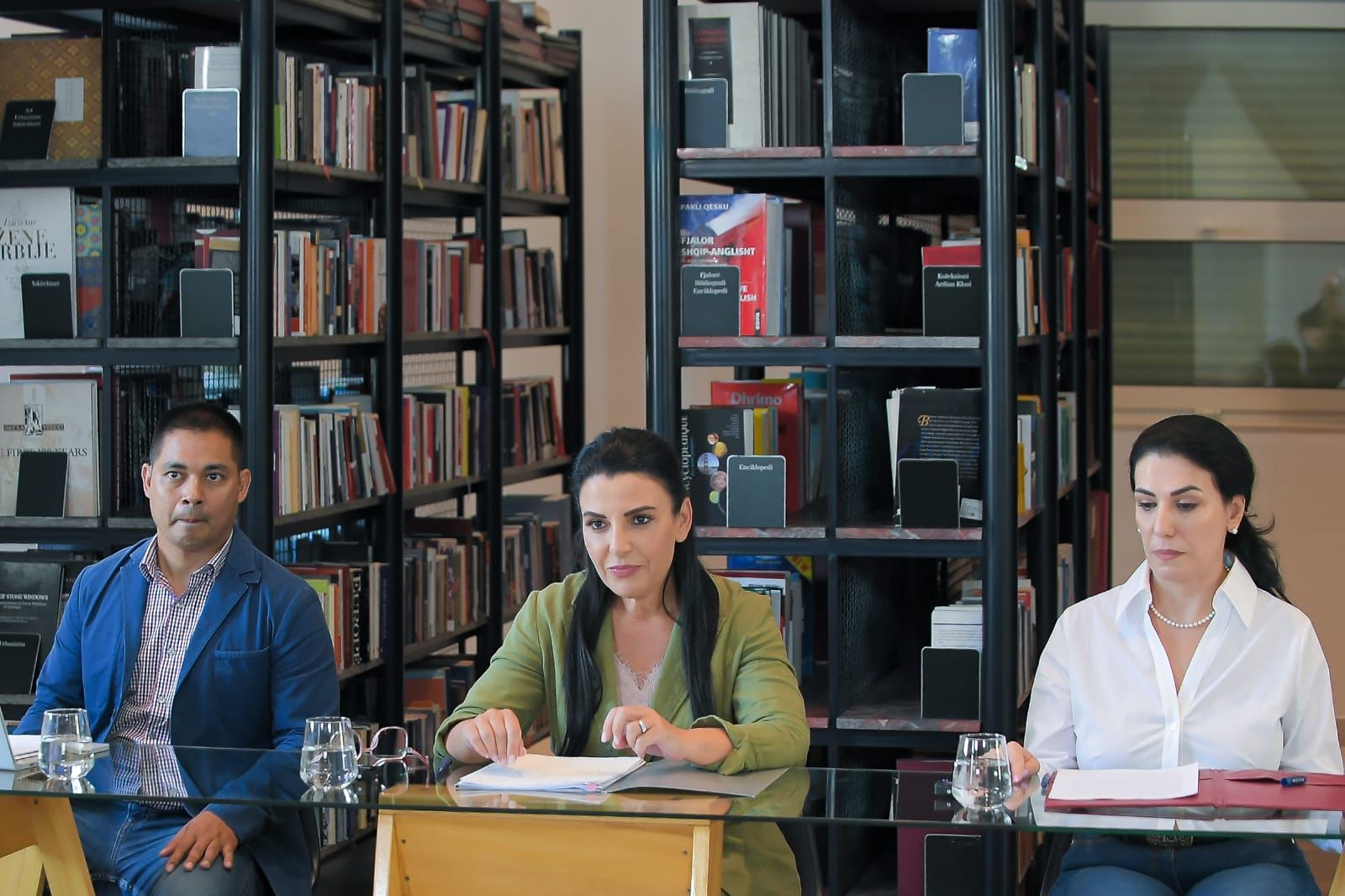 TIRANA, July 29 – In the first public communication after the massive aggression that Albania has had in terms of a cyber attack that has worried not only Albanians, but also its partners and allies, Deputy PM Belinda Balluku said that this aggression is a real war.
Balluku, who was accompanied by the director of AKSHI Linda Karcanaj and the representative of Microsoft's special team for cyber security, Kevin Chin, at the press conference on Friday said she wanted to inform about the steps taken by the government. She stated that the scale of the impact was massive.
Balluku added that they should wait for a deep investigation of this entire cyber attack, which is being done by the relevant agencies. "The important thing is that in just 4 days we had the restoration of more than 98% of services," the Deputy PM said, adding that a good part of these services are being restored.
Further she said, "it is important to say that we work with excellent partners, such as the case of Microsoft or even the help given to us by the 'Jones Group', but without forgetting here all the help we have received from allies and partners, starting with the important contribution that the FBI has made."
The Interior Minister, Blendi Cuci in a separate press conference said that there had not been any problem with the military systems. /Argumentum.al