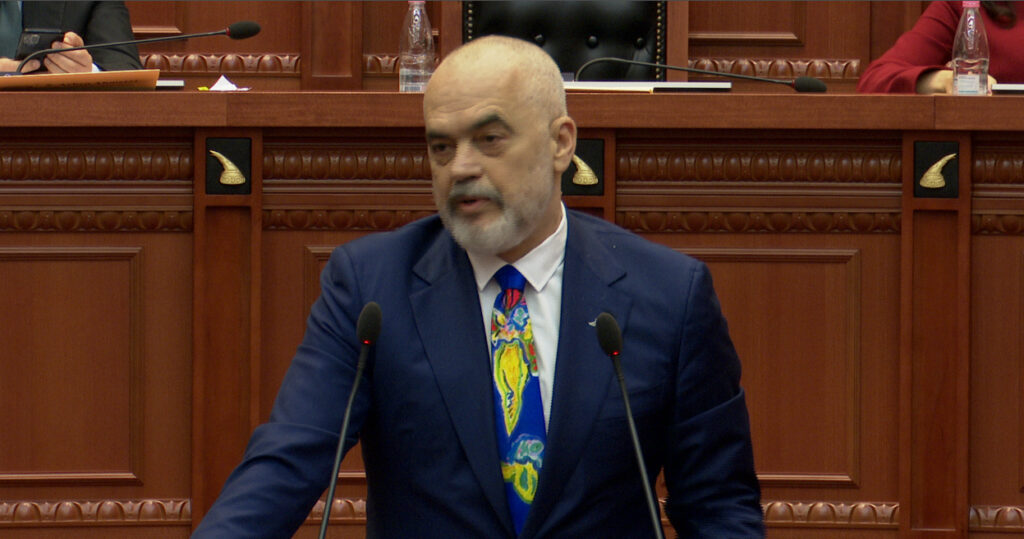 If the Democratic Party (DP) is led by its former veteran leader Sali Berisha, the ruling Socialist Party (SP) will cut any relations with it. This was declared by the SP head and PM Edi Rama in Thursday's plenary session of Parliament calling Berisha a 'dead' person.
In one of the most macabre speeches mentioning the word 'dead' dozens of times referring to Berisha, Rama exerted pressure on DP deputies to that the SP has nothing to do with the former Democrat premier.
"Sali is dead to us, politically and institutionally, not biologically. Biologically, we sincerely wish him a long life. But with the dead man you have in the middle of the house and you do not know what to do with him, do not get us involved," Rama said.
"If you will have Sali at the helm, it is your choice. I am not dealing with him, I am dealing with you, because you are here and since you are here, we communicate and interact with you about this process, which we are talking about, and we want to do it by consulting with you, "said Rama.
Further on he said that "we do not choose the opponents, this is not discussed, but we do not cooperate with the dead and this is not discussed."
Addressing the opposition MPs, Rama said that "it is your right to choose the dead to lead you, but we have the right to refuse any communication with the dead, with the living who are dead and stink in the middle of the political scene."
The Prime Minister added that "in the first 3 rounds we will aim for a president to get the votes of the opposition, if not all, a part." Rama demanded that the opposition deputies respect this process.
"When the dead comes out and leads you and tells you he is alive and America is dead, that's even worse than counting down. I heard you are joining him like crows, one by one, do it but you will become funny. We are not her for our parties, our parties are for our country and you are part of our country. Do not leave the stone on Albania's neck painted white and blue," Socialist head said.
In the first comments on the speech some analysts said that the references to 'dead Berisha' are a clear sign of the terrible phobic fear that PM Rama has in the face of Sali Berisha. / Argumentum.al