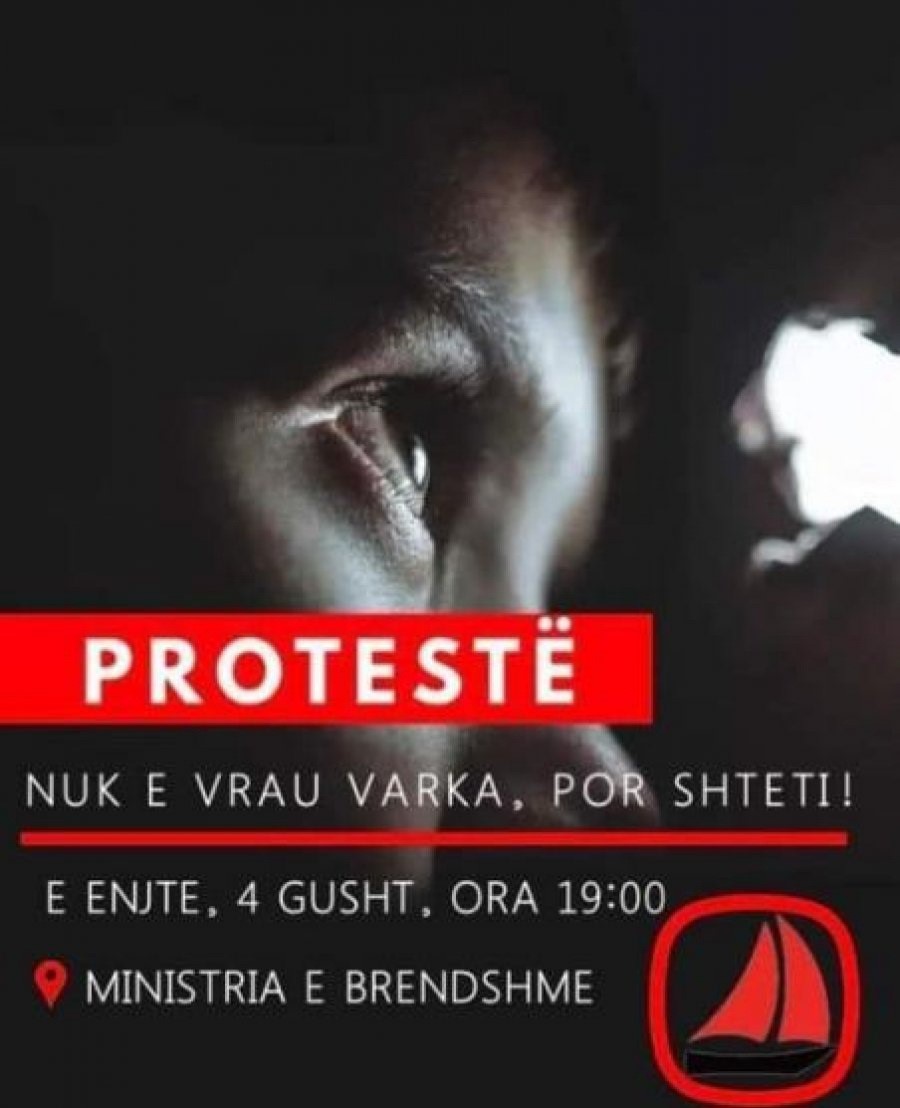 TIRANA, August 3 – The tragedy on the beach of Potami in Himara, southern Albania, where 7-year-old Jonada Avdia lost her life, who was hit by a speedboat driven by the police officer, Arjan Tase, has shocked the entire Albanian society.
In this frame, on Thursday at 19:00, a citizen protest will take place in front of the Ministry of the Interior, the local media reported citing civil society sources on Wednesday.
"Under the motto 'it was not the boat that killed him, but the state', the citizens will demand the resignation of the ministers Bledar Çuçi and Mirela Kumbaro as well as the General Director of the police Gladis Nano.
"The opposition parties have extended their full support to this civic protest," said the announcement.
Meanwhile, dozens of citizens and activists gathered on the steps of the Prime Minister's Office in Tirana on Tuesday evening to pay tribute to the 7-year-old girl killed in Himara. They gathered in a silent protest in front of Edi Rama's office, condemning the serious event, where the Elbasani police officer fatally hit the minor girl who was bathing on the shore. Citizens lit candles on the steps of the prime minister's office, while they held senior state leaders responsible for the death of the minor.
The opposition is expected to join Thursday's protest in front of the Ministry of Interior. The head of the Democratic Party, Sali Berisha, has distributed the announcement about the protest and has emphasized the full support for this civic protest through a note on social networks.
The other opposition force, the Freedom Party, has also come out in support of the citizens' protest. In a post on Facebook, the General Secretary of this party, Tedi Blushi, said that the Freedom Party strongly supports any form of civil protest and joins the great indignation of the entire public opinion shocked by the tragedy that affected the Avdia family, who lost the little girl.
In the meantime it is reported that the beach of Potami and the surrounding hotels have been completely abandoned by vacationers one day after the tragic event where the 7-year-old minor, Jonada Avdia, was killed. A few bunches of flowers, the clothes of family members and of the girl and her doll were the 'panorama' left behind by the tragic event at the beach.
/Argumentum.al