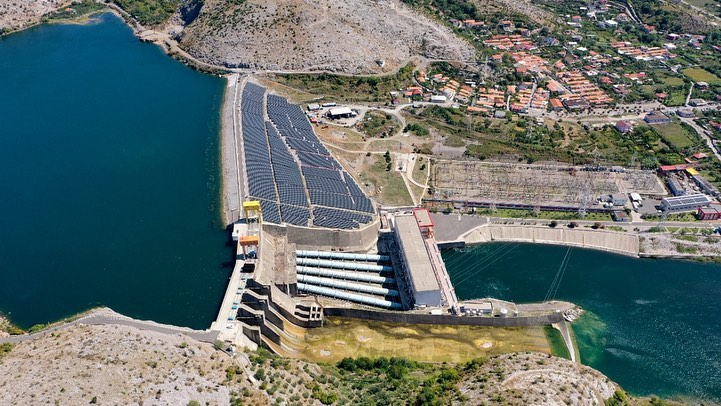 TIRANA, April 26 – The Board of the Energy Regulatory Entity (ERE) decided to license the company KESH sh.a in the activity of electricity production from the photovoltaic plant Qyrsaq in the hydropower plant of Vau i Dejes with a capacity of 5143 kWp, said a statement released by the energy authority on Tuesday.
The photovoltaic plant at the Qyrsaq dam was put into operation in February this year. The construction of this plant is in function of the need to diversify the production portfolio of KESH sh.a. from renewable energy sources.
The main objective of the development of this plant is the diversification of electricity generation sources by KESH sh.a, said the statement. "Currently KESH produces electricity from hydropower sources to the extent of 100% and such an initiative is positive in view of the further extension of this technology even in similar unusable areas."
The high hydrological risk due to the nature of the sources of electricity production and the need for annual imports, not only affects the security of the system but also that of supply due to the costs incurred by the sector and consequently the final consumer. .
Referring to the average annual consumption of a household in Albania, the energy provided for annual production by the plant in question would be sufficient to supply 1900 households.
Diversification of electricity generation sources from renewable projects other than hydro ones as well as the policy for buildings with zero-zero energy is one of the commitments undertaken by the Albanian government.
KESH stated that the potential for the development of similar projects is great if it refered to the existing structures (medium and small dams).
"The development of such a project is an added value in terms of realistic assessment of investment opportunities either from public funds (dam management entity, etc.), but also private entities," concluded KESH. /Argumentum.al