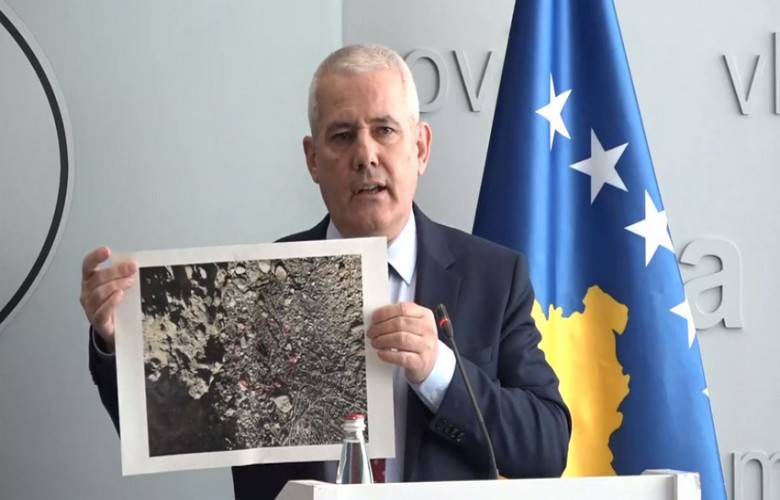 TIRANA, April, 15 – Kosovo President Vjosa Osmani met with the country's security structures after the attacks on the Kosovo Police that took place in the north of the country. This is what the sources told the Express newspaper.
Osmani discussed security in the country and the measures to be taken at the meeting held on Friday.
Kosovo's Minister of Internal Affairs, Xhelal Svecla, announced at an extraordinary press conference on Friday with Kosovo Police director Samedin Mehmeti that there have been four attacks on police officers in the last three days near the border with Serbia.
"Various groups in the last three days have committed four attacks" in Zubin Potok, a Serb-majority municipality in the north of Kosovo, the Svecla said as quoted by Balkaninsight.
"The attack with hand grenades and an AK-47, a terrorist act, was carried out with the purpose of frightening the police officials and the citizens of Kosovo," Svecla said. Showing photos of the damage caused by the attacks.
Svecla claimed the attacks were launched because Kosovo police have now turned into an "obstacle" for Serbian-backed organised criminal groups.
Police director Mehmeti claimed that the attacks were "synchronized" and very close to one another, and that police believe they were carried out by an organized group.
Mehmeti explained that the attacks happened 200 to 300 metres from where a police patrol was located in the village of Bube in Zubin Potok, "where a little while ago we closed an illegal road used for contraband goods". /Argumentum.al