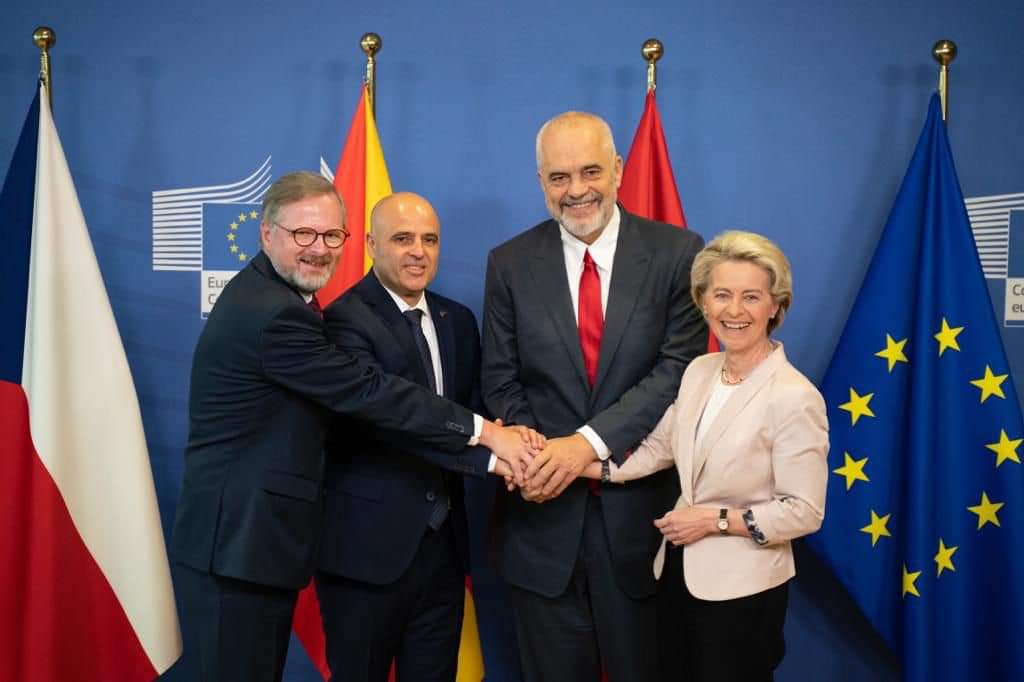 TIRANA, July 19 – Prime Minister Edi Rama said that he is happy as are the Albanians in his speech at the first intergovernmental conference between Albania and the EU in Brussels on Tuesday
Rama said that the EU and the Western Balkans need each other.
"The EU needs the Western Balkans as much as the Western Balkans needs the European Union. This is a new era of new challenges. Today I am happy. The hearts of the people I represent are filled with happiness. If have never thought that I would find happiness in this building," said Rama.
Asked about the absence of opposition representatives in the opening of the talks, Rama told the media that the format was determined by the Commission for the entire body that would represent Albania at the table of the talks.
"We could have asked for a change to invite a representative or more than one from the opposition side. We have a problem that we don't know who is who on the opposition side," said Rama.
In the meantime, Oliver Varhelyi, the Commissioner for Enlargement in the European Union, said at the press conference in Brussels that Albania's negotiations with the EU will have a transformative nature that will affect the daily life of Albanians.
"This historic decision sends a strong signal to the Western Balkans and beyond. Eight years since the candidate status, today marks the beginning of a new journey. My message to the citizens of Albania is very simple: we want you to be part of the European Union," the Commissioner said, announcing that the 'screening' will start on Tuesday afternoon, which is the first step of the negotiations.
/Argumentum.al