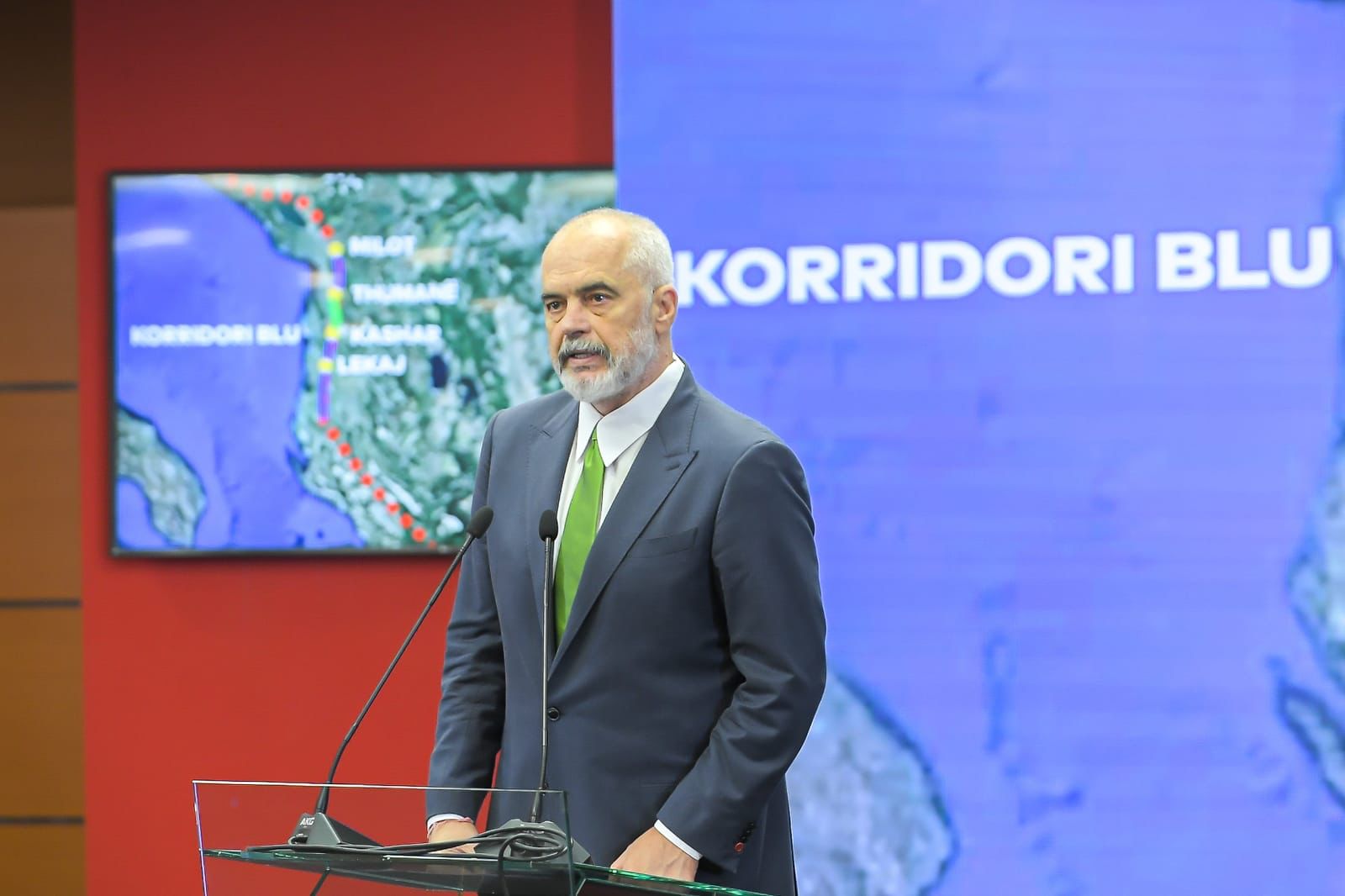 TIRANA, August 2 – The Milot-Fier road axis will be the first highway in Albania that will have a maximum speed of up to 130 km per hour.
Deputy PM, at the same time Minister of Infrastructure, Belinda Balluku said on Tuesday that, "we are now ready to launch a project of major importance for the country's infrastructure and economy, the Blue Corridor, with the Milot-Fier axis."
Taking the floor at the meeting on the presentation of strategic projects in the infrastructure of Albania, which took place in Tirana, where Prime Minister Edi Rama also participated, Balluku emphasized that the Milot-Fier road axis is not only a national project, but also a regional and European one.
"This project is part of the European Connectivity Network, which connects Montenegro, Albania and Greece with the Mediterranean ring, which today stops in the south of Croatia, but in the meantime it infinitely facilitates the connection with Kosovo, as well as bringing the North and the South significantly closer to Albania," said Balluku.
This corridor is part of the great Mediterranean corridor 1550 km long. The Blue Corridor runs 300 km in the Albanian part, or 37% of the Blue Corridor and 7.5% of the Mediterranean Corridor.
Balluku said that the Adriatic-Ionian Corridor will connect Northern Europe, Italy with Southeastern Europe starting with Croatia, Montenegro, etc.
/Argumentum.al