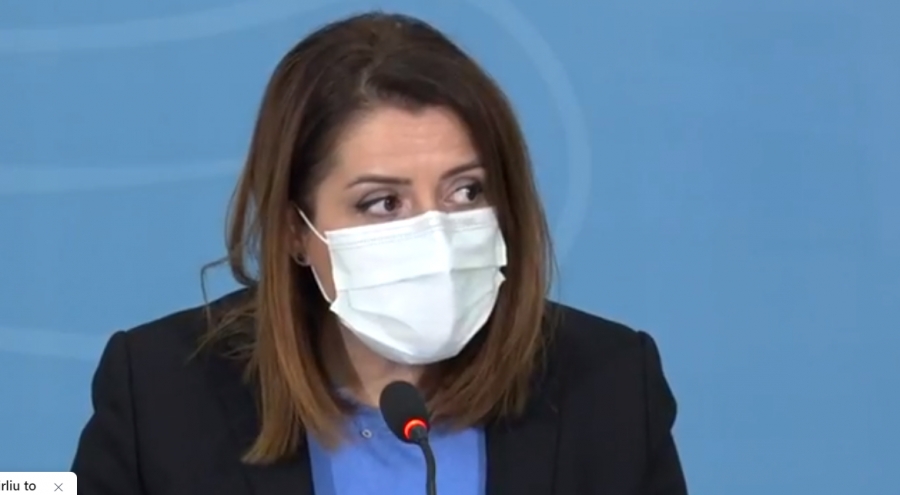 Albanian authorities have toughened the restrictive measures in the country in face of the uncontrolled spread of the coronavirus pandemic, and according to them the curfew will be shifted from 22.00 to 20:00 o'clock starting from Thursday. The Technical Committee of Experts, according to Health Minister Ogerta Manastirliu, decided on Wednesday that the curfew will start from 20:00 to 06:00 in the morning during which the movement of citizens and business activity will not be allowed.
According to the new measures, citizens are banned to go out of their homes from 8:00 in the evening until 6:00 in the morning. Also the activities of bars, restaurants, and clubs except for health emergencies will be banned.
Another measure is the resumption of online learning in all high schools in the districts most affected by the coronavirus. "Given the increase in cases of new infections in group age of 15-24 years, high schools will apply the third scenario, that is the online format in high risk areas, which include the municipalities of Tirana, Fier, Vlora, Berat, Durres , Gjirokastra, Lezha, Lushnja, Pogradec and Kamza for the period February 11 – February 26."
Meanwhile the university exam season will be extended.
These measures will continue for 14 days, until February 25, when the Committee of Experts will make a reassessment of the situation.
"I would like to bring to your attention and that of the Albanian citizens that we are in a delicate and critical moment. We are in a situation when reasonable suspicions make us think about the presence of new mutations in the virus," said the Minister, Manastirliu.
Further on she warned that the next two weeks are crucial. "It's only been two weeks and everyone is required to make a sacrifice. These are two weeks when we must confront the chain of infection with the chain of solidarity between us… The implementation of the measures in the next two weeks will decide: will we have a further tightening of them, or will we have relief?" she asked. "We will be able to break the chain of infection only through the chain of solidarity between us. Citizens, authorities, media, all together," Manastirliu said.
What draws the attention at first glance is that the Minister did not mention at all the question of the anti-Covid vaccines when that sensitive issue has become top priority in the anti- virus strategy of all countries, including those of the Western Balkans. /argumentum.al