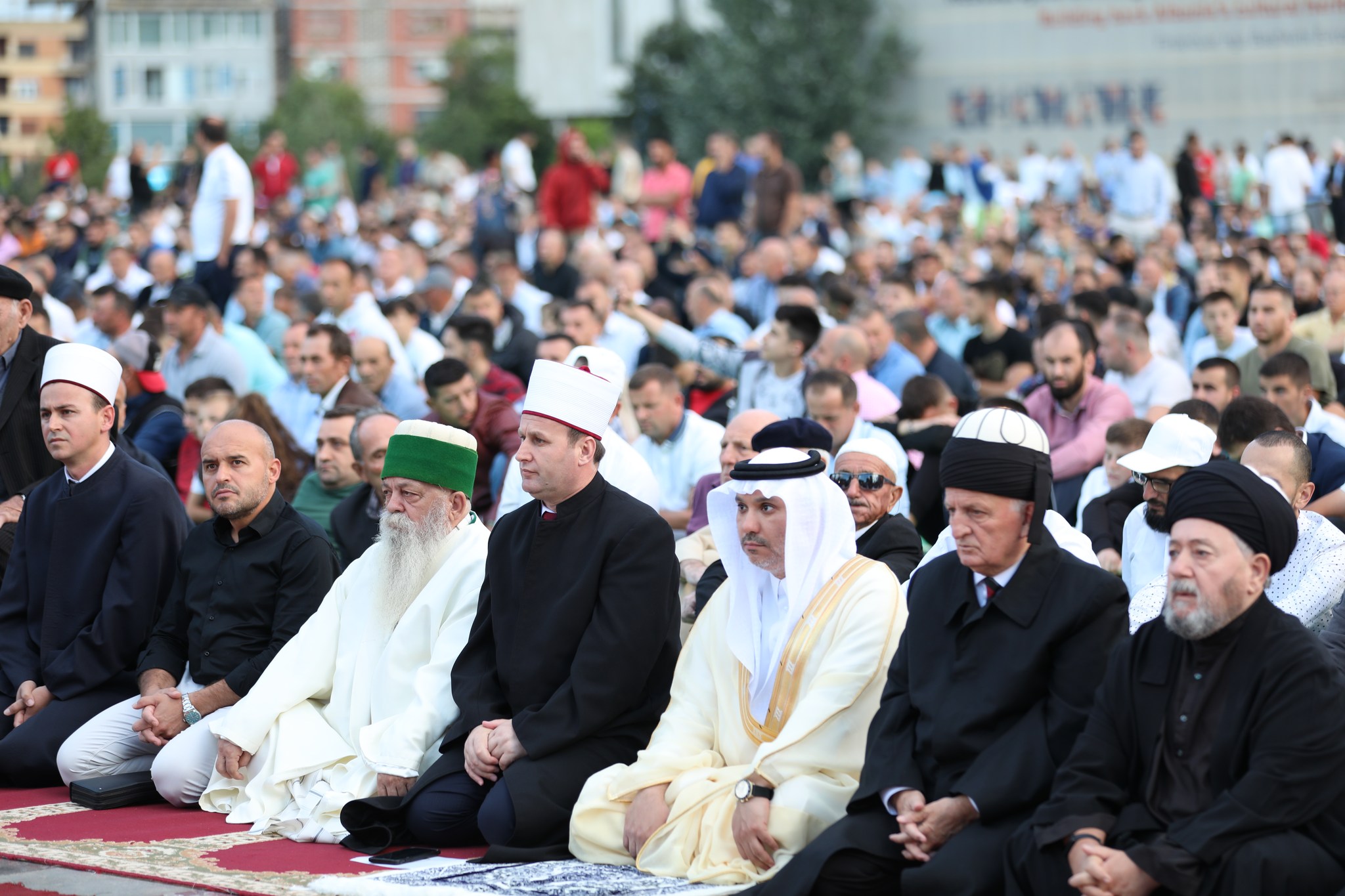 TIRANA, July 9- This morning, thousands of Muslim believers filled "Skënderbej" square and all the country's squares and mosques for the Eid al-Adha prayer.
The Kurban Bayram program in the capital began in the early hours of the morning with the morning prayer, and then continued with the singing of a part from the Holy Quran, which was conveyed to the present believers by Hafiz Enes Hyka.
The ceremony continued with the greeting speech of the President of the Muslim Community of Albania, Bujar Spahiu, who conveyed many messages of congratulations and solidarity.
"Today in our country and around the globe there is a holiday, there is Eid. Kurban Bayram is the holiday that symbolizes the love and devotion of the devout slave to the Lord of the universe," Spahiu began his speech.
He further conveyed the messages of the symbolism of Kurban Bayram and left some important social messages about family, youth and the importance of building a just society.
"Soften your hearts to each other! Get rid of vices. Save yourself from evils and injustices! Do not be greedy towards one another! This world will not be left to anyone! The family is the basic unit of society. God created Adam and Eve, and from them the family was formed and the human race was inherited. This is an immutable law until the end of this world. Educate children with pure morals, invest so that they are equipped with all-round religious, social and scientific knowledge! Turn your attention away from parents, the sick, the poor, show compassion to them! I have an appeal for the youth: Equip yourself with good morals, turn your eyes to God, stay away from vain temptations. Do not run away from the country, design the future here, in your country", were some of the messages that the head of the Muslim Community shared with the believers.
/Argumentum.al