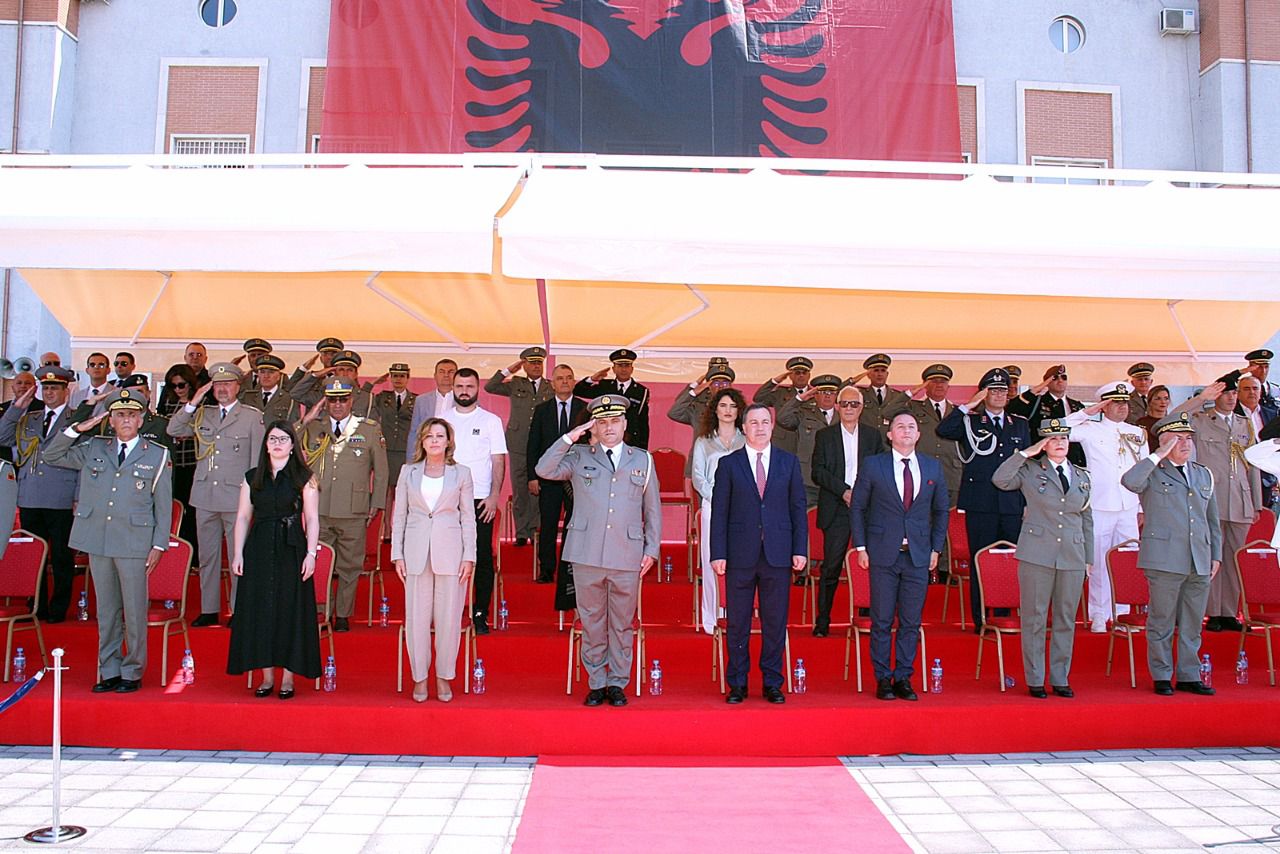 TIRANA, August 5 – An official ceremony was organized on Friday, where Brigadier General Arben Kingji officially took office on Friday as Chief of the General Staff of the Armed Forces. The new head of the FA was introduced by the Minister of Defense, Niko Peleshi, in the presence of generals, civilian leaders, military personnel, Defense attachés accredited in Tirana, etc.
Peleshi said in his speech that General Kingji takes office at a time when security and peace are really endangered and threatened due to Russian aggression in Ukraine.
"Confronting the challenges offered by the new security environment call for the necessity to have a motivated, well-equipped and well-trained, interoperable Armed Force, which must be ready to successfully carry out its constitutional mission," he said. Peleshi added that the Armed Forces are being equipped with modern and interoperable weapons, techniques and systems.
According to him, the commitment of the Ministry of Defense and the government is to continue increasing the defense budget with the aim of meeting NATO's objectives within the defined time limits. The Minister of Defense also spoke about internal challenges and the focus will be on consolidating capacities in response to civil emergencies, as well as special capacities.
In his remarks, the new Chief of General Staff Kingji pledged that the armed forces will continue to develop and integrate, in order to professionally carry out commitments and contribute to peace and security, through participation in missions and operations within the framework of Alliance, European Union, United Nations and regional initiatives.
He emphasized that Albania's Armed Forces will be a promoter of cooperation as concrete as possible with the Kosovo Security Force in the framework of regional stability.
/Argumentum.al