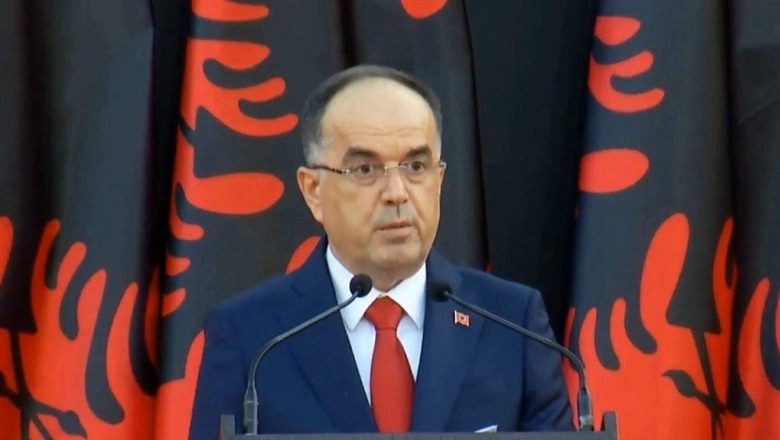 TIRANA, July 24 – "Today I swore loyalty to the Constitution and the laws of the country, to protect the independence of Albania," declared the new President of the Republic, Bajram Begaj who was sworn in in a special plenary session of the Assembly on Sunday.
The head of the Constitutional Court, Vitore Tusha, handed him the Constitution of the country at the start of his duties.
In his speech, Begaj said that he will be a servant of the people.
"I thank President (Ilir) Meta for the fulfillment of the task, the professional communication I had while I was Head of the Armed Forces. For me, today is a special day, the most important day of my life. I am in front of you, and I address you with the greatest honor of an individual," he said.
Begaj is a pick up of the Socialist majority whose deputies were all present in the swearing-in ceremony. The Democratic Party deputies besides a handful of representatives of former head Lulzim Basha did not attend the event seeing it as the last step of full control of powers by Edi Rama in Albania.
Further, Begaj said the trust that was given to him was the greatest responsibility towards the citizens of Albania, tye partners and my family. He spoke of political cooperation and improving relations between the political forces, stressing that he acknowledged the work of the government just as he acknowledged the values ​​of the opposition.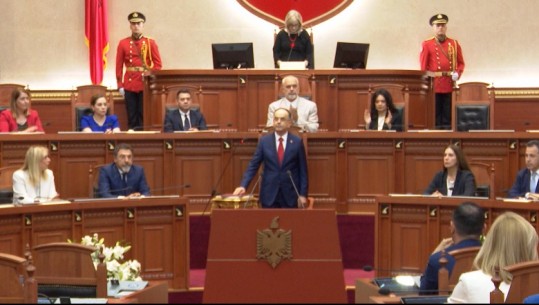 "I will be a servant of my people, a representative of national unity," said the new president in his speech.
Former president Ilir Meta received the new head of state, Bajram Begaj in the Presidency and he officially handed over his duties to him and then left the presidential headquarters on foot. Afterwards the president greeted the participants in the ceremony and a 21-gun salute welcomed him and his family to the presidency. Begaj hosted a reception for the invitees among whom were representatives of the diplomatic missions in Albania.
/Argumentum.al