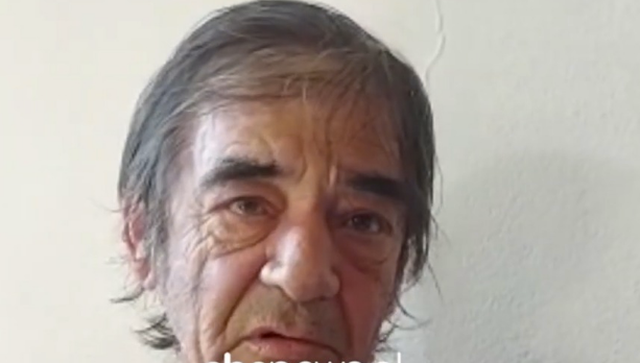 TIRANA, July 6 – Another incredible story comes to light linked with the incinerator corrupt scheme a few days after two elderly people had allegedly bought two companies worth 35m euros.
The son of the Serrmi family, Marketin Serrmi, was interviewed by ABCnews on Wednesday as his mother's name, Gjyste Serrmi, turns out to have allegedly bought two companies, namely 'Elvis 03' and 'Frangaj International', during the years 2016 and 2017.
The son of Gjyste Serrmi, who passed away a few months after the companies were sold, said that his mother lived in poverty, and that her income was only 11,700 ALL, which she received from her pension. Asked if his mother had a business of her own he said: "It's out of question, there wasn't any, because there wasn't an opportunitof. It is unimaginable such a thing having a pension of 11,700 lek," he said adding that no one had gone to his family to say anything of the sort because she didn't run any business. Marketin Serrmi knew nothing about business documents. "It's out of question. She didn't have bread to eat, her sister helped her," he said.
"We don't know anything, she died without saying a single word on this, nothing; there is nothing left," concluded the Mafia like story the son of the late alleged owner of two companies linked with the incinerators scheme.
It is reported that the companies 'sold' to elderly people and registered at the business authority had as main activities construction, trade, hotels and export of fruits and vegetables.
All the revealed cases linked with the corrupt scheme of incinerators with elderly people as owners have been made public by the chairwoman of the Socialist Movement for Integration, Monika Kryemadhi.
There is no official statement by the government or SPAK, nor by the US Ambassador, Yuri Kim.
SMI's head has declared since long that she has tons of evidence on the corrupt affair of incinerators bearing the signature of Prime Minister Edi Rama and Tirana Mayor Erion Veliaj.
 /Argumentum.al