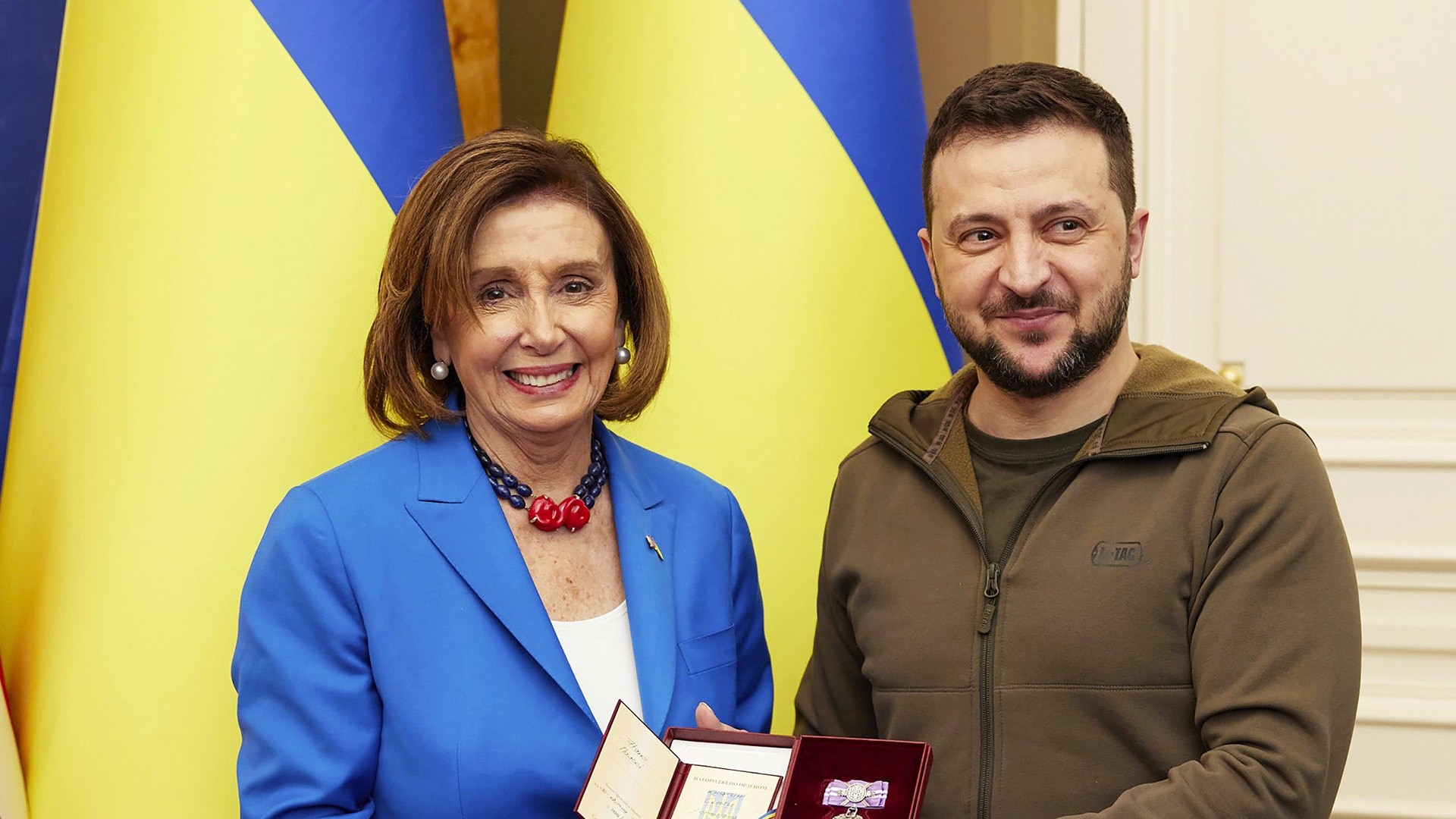 A top-level U.S. congressional delegation led by House Speaker Nancy Pelosi praised the "ferocity" and resolve of Ukrainians face to face with their leader in a weekend visit to Kyiv undertaken in extraordinary secrecy.
Pelosi, second in line to the presidency after the vice president, was the most senior American lawmaker to visit Ukraine since Russia's war began more than two months ago. Only days earlier, Russia bombed the Ukrainian capital while the U.N. secretary-general was there.
Pelosi and the half dozen U.S. lawmakers with her met Ukrainian President Volodymyr Zelenskyy and his top aides for three hours late Saturday to voice American solidarity with the besieged nation and get a first-hand assessment of the effort as she works to steer a massive new Ukraine aid package through Congress.
"Our commitment is to be there for you until the fight is done," Pelosi is seen telling Zelenskyy in a video of the meeting released by his office. "We are on a frontier of freedom and your fight is a fight for everyone. Thank you for your fight for freedom."
"You all are welcome," Zelenskyy told the delegation.
Pelosi told reporters in Poland on Sunday the delegation was proud to convey to Zelenskyy "the message of unity from the Congress of the United States, a message of appreciation from the American people for his leadership and admiration for the people of Ukraine for their courage."
She is set to meet Polish President Andrzej Duda, a NATO ally, on Monday in Warsaw.