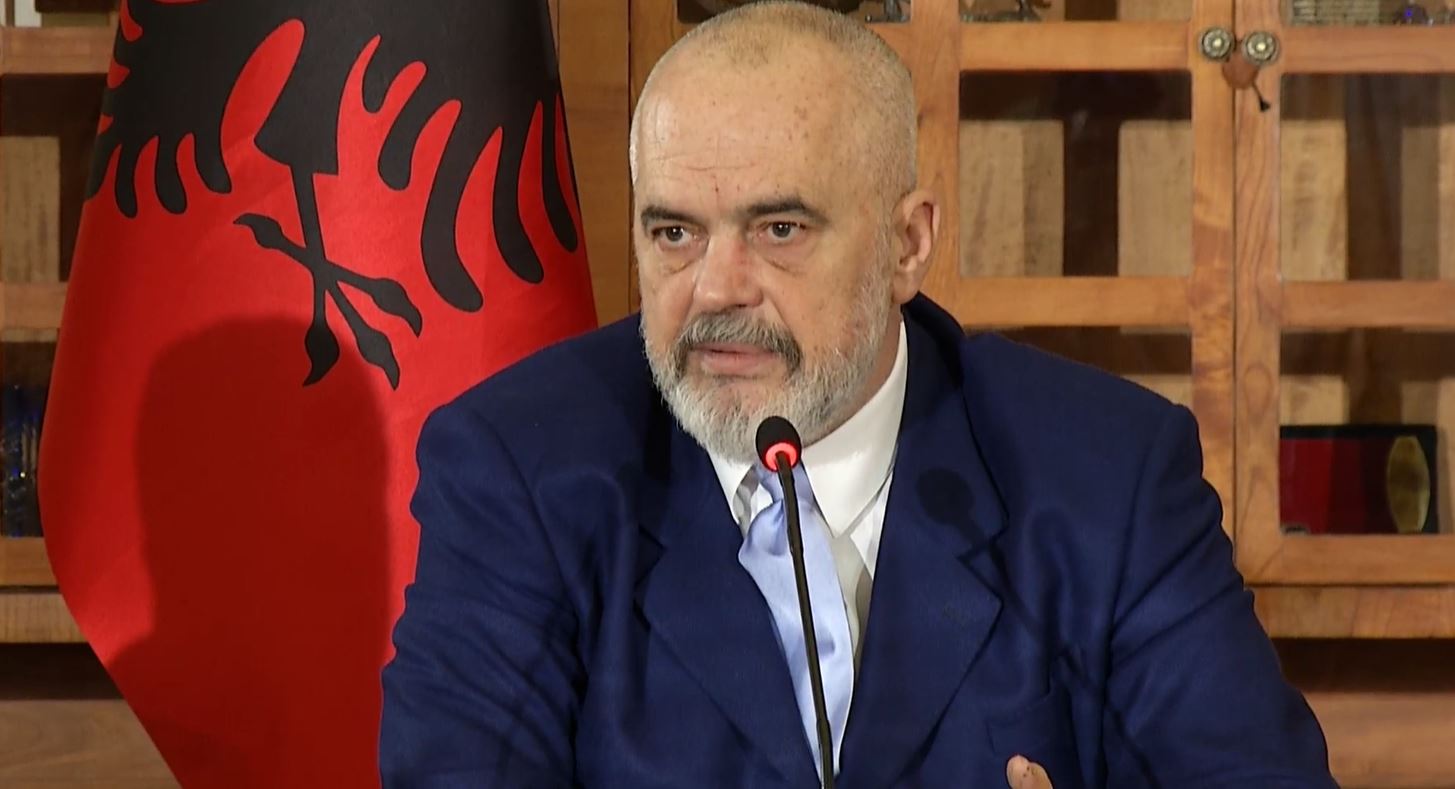 TIRANA, July 4 – Albania's Prime Minister Edi Rama has stated that it would be a big mistake if North Macedonia did not accept the proposal of the French president, Emmanuel Macron, regarding the resolution of the impasse with Bulgaria.
During an interview for "Kanal 5" television in Skopje carried by Albanian media on Monday, Rama appealed that the leaders of North Macedonia accept the proposal that paves the way for the negotiation process of Tirana and Skopje with the EU.
The Prime Minister said that "I did not enter into the marriage of the conflict if I can call it that way, but the way the Bulgarians treated it was a shame. But at the same time I can tell you what happened in the sense that Bulgaria is a member of the EU, the EU has a way of addressing things that has turned into a kind of hostage taking of countries for the interest of a country or of another and also the spirit of expansion is somewhat distorted."
Further he said he would never dare speak out in public what he had told Dimitar Kovacevski, PM of North Macedonia. Rama clarified that he is not asking his North Macedonian counterpart to accept this proposal because otherwise Albania will face difficulties.
"Albania has now passed the point where it can walk alone and of course we will seek to walk separately if North Macedonia will not accept it (French proposal), but I am saying he should accept it because there will not be another proposal, it is final," he said. According to Rama, it would be a great mistake for Skopje not to accept the proposal of French President Macron. "I have to tell you that in this situation EU leaders cannot do more. It is a mechanism in itself that needs to change. They were trapped, they were the ostriches of Bulgaria like us, but of course for us it was a painful experience to be a hostage," declared Rama.
"I think that this remains to be resolved by Bulgaria and North Macedonia. It is not up to me to talk about this because I respect Bulgaria, I respect the Bulgarian people," said Albanian premier Rama.
/Argumentum.al