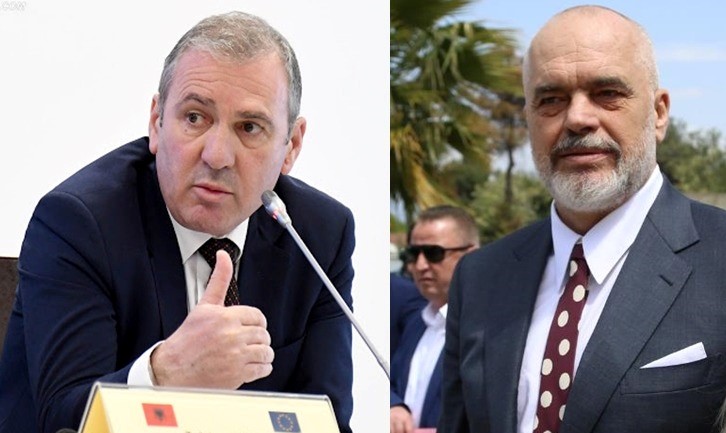 TIRANA, May 7 – Prime Minister Edi Rama has lashed out at the prosecutor's authority for serious crimes, SPAK for the investigation against Ardian Dvorani denounced by President Ilir Meta.
SPAK in a flash, as if it was coordinated like a Swiss clock with that gentleman who for a few days will finally leave the office of the president (President Ilir Meta closed issues under investigation like a soap bubble, Rama said at the meeting of the Socialist Party Assembly on Saturday.
According to him, if this Swiss watch were unbeatable, many judges and prosecutors who went through the vetting for dizzying fortunes would be in jail today. But, he said, nothing has happened to them.
"The champion of anti-corruption declared by the State Department (DASH) has been investigated by SPAK. For what? For whose denunciation? Of the one that not me, but the whole of Albania cannot wait to see in front of SPAK, Ilir Meta," he said.
Rama then referred to former Prime Minister Sali Berisha and stressed that the issue of the big non-grata is not an issue of America, it belongs to Albania, it is not a problem of DASH, it is a problem of the Albanian people.
Further the PM noted that so far evil is qualified and SPAK is not qualified, it is putting this country down as before. It is a great mockery that SPAK so far uses only one type of hook and for only one type of fish; it does not have any problem catching little fish using dynamite.
"Our patience is running out, mine of course, but also yours, SPAK and those who are interested in doing justice in this country must remember that we have not lost our mouth. Ladies and gentlemen of SPAK, wake up and defend Albania because Albania is ashamed in front of a 'Non- Grata that opposes a world," Rama said. / Argumentum.al