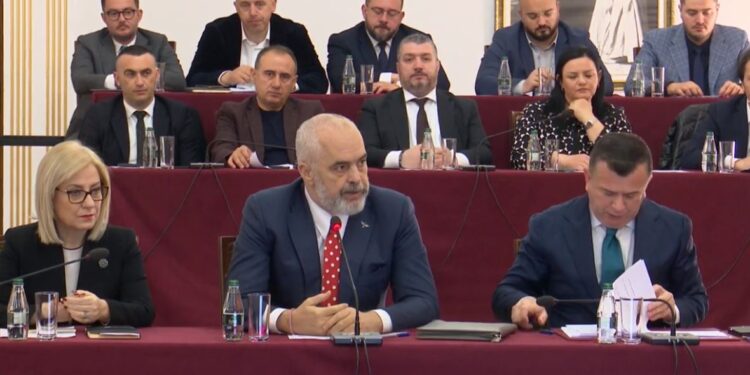 TIRANA, April 19 – The Socialist Party (SP) parliamentary group launched on Tuesday the process of the election of the new President starting with the identification of the candidates. The first step, according to Premier Edi Rama, is the secret proposals made by the deputies. Rama said the target is to submit to Parliament a dignified figure that will be the head of state.
The current President, Ilir Meta, ends his 5-year mandate in July this year.
"We need a normal man at the head of the state, we need a normal president. And to find a candidacy of a normal man we must start from the opposite of Ilir Meta. Look for the opposite of Ilir Meta and you will surely find a lot," Rama said.
The relations between the President and PM have been hostile most of the mandate of the current head of state.
Rama said that "for the first time the Socialist Party has the opportunity to elect the president of the Republic alone, which means that for the first time the Socialist Party has all the responsibility for the quality of the candidacy."
But, according to him, the process cannot remain closed only within the Socialist parliamentary group and it will be confidential.
SP head of parliamentary group Taulant Balla informed that there will be a meeting with the heads of the opposition parliamentary groups on Wednesday afternoon excluding the group of Democrat deputies supporting the former Premier, Sali Berisha and the Socialist Movement for Integration. Balla said these political forces do not have parliamentary groups. A party should have more than 7 deputies to form a parliamentary group, according to the Constitution. /Argumentum.al