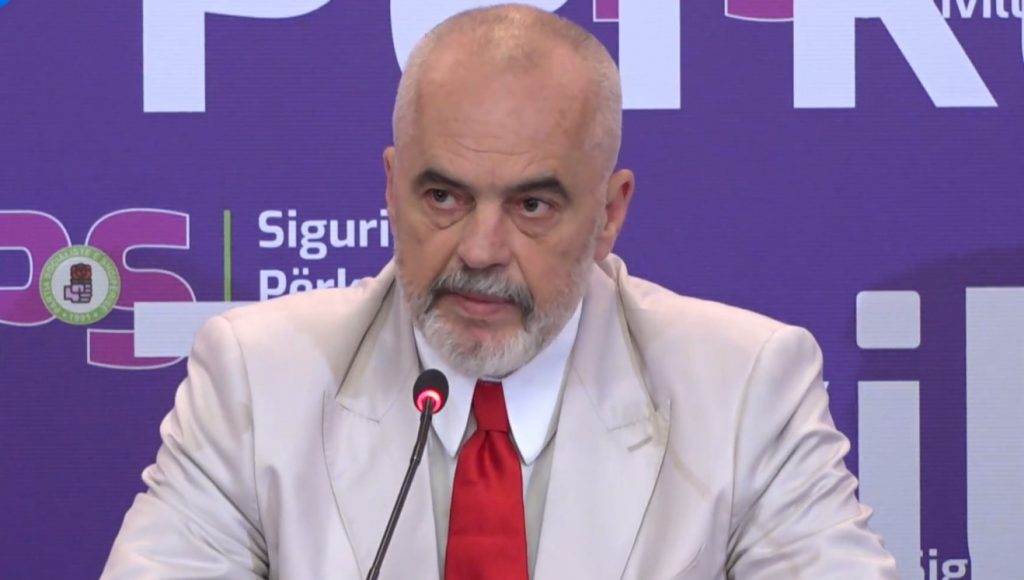 TIRANA, August 3 – Prime Minister Edi Rama reacted on Wednesday again to the incident that happened a day before in Himara, where a 7-year-old girl lost her life, who was hit by a speedboat driven by a police officer, while emphasizing that the units led by non grata politicians seek to turn this tragic death into a motive for political war.
Rama wished once again that justice will give the most extreme punishment to the culprit for this tragedy. "The magnitude of yesterday's tragedy in Himara makes even bigger than ever the blind malice of political and media vampires who leave no wounds without using their mouths, seeking their miserable benefits in violation of any code moral, family, national," Rama said using his common way of speaking of success of his government. "This is the most organized, most orderly and cleanest tourist season ever thanks to the hard work we have started since last September!"
Rama said that "as for the gangs led by non-grata people and those with double identities, who seek to turn this tragic death into a motive for political war, this is neither the first nor the last time when a disaster that shakes society exposes the brazen ugliness of their soul."
According to reports, the criminal can be sentenced to a fine or 5 years in jail.
/Argumemtum.al