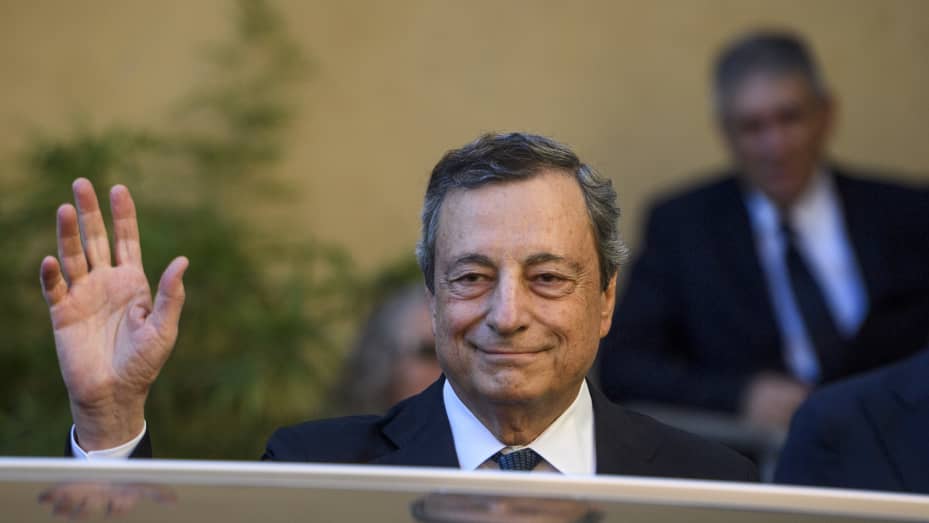 TIRANA, July 21 – A year-and-a-half after he was appointed as Italy's unelected head of a unity government, Mario Draghi has resigned as prime minister.
He told President Sergio Mattarella he was standing down after three parties in his government refused to back him in a confidence vote the night before.
The president asked him to remain as caretaker leader and early elections will take place this autumn.
Far-right leader Giorgia Meloni is already being tipped to win.
In a follow up event President Sergio Mattarella dissolved parliament on Thursday, triggering a snap election following Draghi's resignation.
The national election will take place on September 25.
Mattarella branded the developments as "inevitable" following the political upheaval faced by the European Union's third largest economy over the last 24 hours.
In a short address from his residence at the Quirinale Palace in Rome, Mattarella thanked Draghi and his ministers "for their efforts over the past 18 months."
Draghi's resignation not only presents a challenge for the future of Italy – but also for Europe.
Resignations of premiers and snap elections are a common feature of Italy's political life but such events have not influenced on the progress of the relations of this country with Albania. In addition there will not be any changes to Rome's support to Albania's progress of the accession talks with the EU which opened a few days ago.
 /Argumentum.al