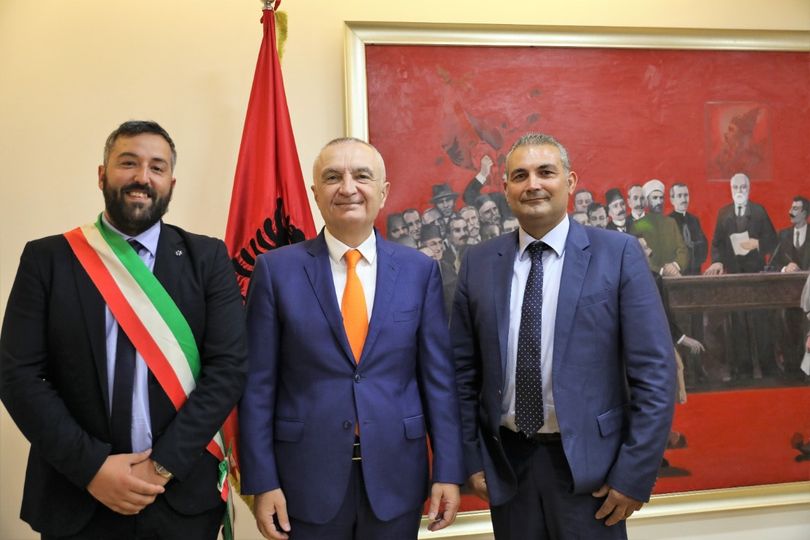 TIRANA, July 9- The President of the Republic Ilir Meta has held a meeting with representatives of the Arber community in Italy.
Through a post on social networks, the head of state emphasized that he was surprised by the preservation of the language, culture and traditions by the people of Arbëresh.
"Meetings with representatives of the beloved Arber community are always exciting. I was happy to warmly welcome the deputy mayor of Arbëresh Municipality of Ururi, Molise, Emiliano Plescia, and the advisor for Culture of this Municipality, Roberto Anzivino", said Meta.
The President said that it is impressive and inspiring to learn about their efforts to inherit from generation to generation the language, culture and traditions of the "Great Weather" of Gjergj Kastrioti Skënderbeu, which deserve to become part of UNESCO as soon as possible.
"It is vital for the protection and strengthening of our national identity to support and help the people of Arbëresh to preserve this valuable historical and cultural asset, a common value of Albania and friendly Italy", emphasized Meta, as he pointed out that he welcomed with great pleasure the invitation to to visit the Municipality of Ururi and will contribute with much love to the enrichment of its library with books and publications in the Albanian language.
/Argumentum.al