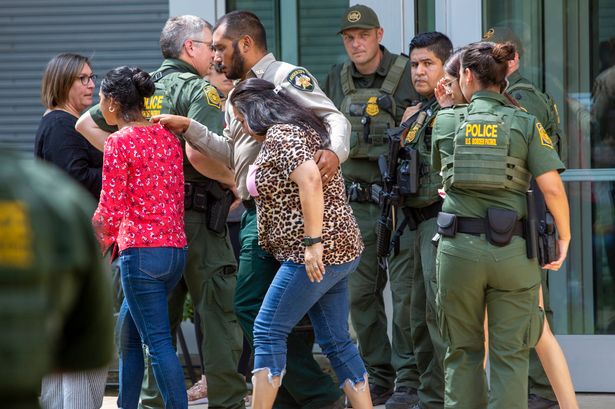 The death toll continues to mount in the mass shooting at an elementary school in Uvalde, Texas, on Tuesday, but already it is the second-deadliest shooting at an elementary, middle or high school on record in the United States.
At least 19 students and two adults have been confirmed dead in the attack, according to the police, who said they subsequently shot and killed the gunman, whom they identified as Salvador Ramos, 18, a student at a nearby high school.
The Uvalde shooting comes nearly a decade after a gunman killed 20 small children and six adults at Sandy Hook Elementary School in Newtown, Conn., before taking his own life. As the deaths mounted on Tuesday, the Uvalde shooting outstripped the devastating 2018 massacre at the Marjory Stoneman Douglas High School in Parkland, Fla., where 17 people were killed.
In a brief address from the White House on Tuesday night, President Biden grew emotional as he reflected on the attack and called for action, but did not advocate for a particular policy or vote.
"It's just sick," he said of the sorts of weapons that are easily available in the United States and used in mass shootings. "Where in God's name is our backbone, the courage to do more and then stand up to the lobbies? It's time to turn this pain into action."
Mr. Biden later added, "May the Lord be near to the brokenhearted and save those crushed in spirit, because they're going to need a lot."
The shooting took place on Election Day in Texas, as voters across the state headed to the polls for primary runoffs that would set the stage for the November election at a time when the state and the nation have been riven by political disagreements over race, immigration and abortion. /Argumentum.al