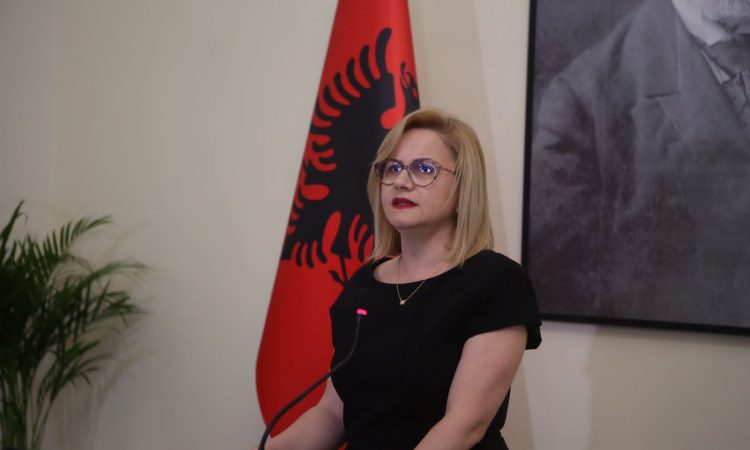 TIRANA, July 29 – The Socialist Party (SP) has undertaken a legal initiative to change the law on the files of the former State Security. Based on the letter of the Authority for Information on Former State Security Documents (AIDSSH) addressed to the Speaker of the Asembly dated 26.07.2022 regarding concerns about the purity of the image of elected or appointed persons, SP Parliamentary Group filed on Friday with the Assembly the legal initiatives for changes to the functional Law no. 45/2015 "On the Right to Information for the Documents of the former State Security of the Socialist People's Republic of Albania" as amended, as well as Law no. 10019 dated 29.12.2008 "Electoral Code of the Republic of Albania" amended.
The flagrant and disturbing cases reflected in the information letter of the Authority addressed to the Parliament of Albania, where important figures of the state having the Certificate of Purity of the figure actually result in the documents created by the former State Security, require an addressing and reaction of immediately, said the Chairperson of the Laws Commission, Klotilda Bushka.
"Full transparency for these cases must be carried out and the obstacles or gaps in the existing legislation must be addressed in order to clarify the truth according to the democratic values ​​of justice as a responsibility for future generations but above all an obligation for those who suffered under the previous regime," said Bushka.
According to her, uncovering the truth about persons who exercise or have exercised state duties is a necessity and a powerful symbolism to punish the crimes of the past.
Bushka said to ensure that history does not repeat itself and to achieve social peace, the collaborators of the previous system should not have the opportunity to be part of decision-making at any level.
/Argumentum.al