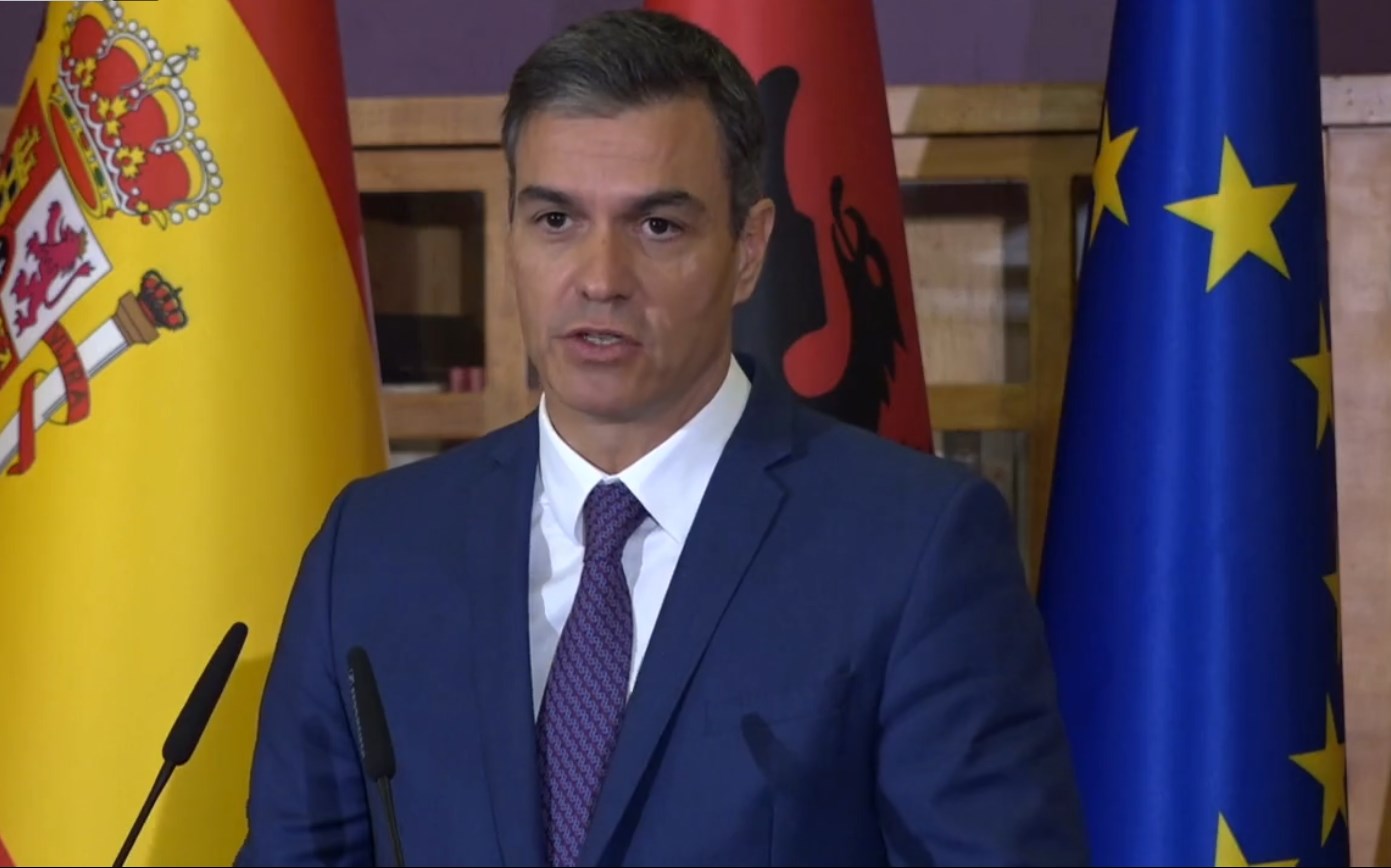 TIRANA, August 1 – Prime Minister Edi Rama has called on the authorities in Belgrade and the President of Serbia Aleksandar Vucic not to feed any kind of justification and alibi with certain groups in the north of Kosovo, who for their reason oppose the implementation of a valid agreement.
In the joint press conference in Tirana on Monday with the Prime Minister of Spain, Pedro Sanchez, who paid a visit to Albania in the frame of a tour in all WB countries except Kosovo, Rama focused on the situation in the north of Kosovo, while emphasizing that the agreement must also be implemented to give credibility to the dialogue between Belgrade and Pristina.
"We spoke with Prime Minister Sanchez about Kosovo. It is known that Spain is in a different and traditionally unchangeable position for reasons related to Spain itself, but which have nothing to do with any kind of discrimination or prejudice against Albanians in Kosovo and their rights," Rama justified his Spanish counterpart.
However, as he said, they discussed in the context of a situation that has had a completely unreasonable escalation on Sunday night since the government of Kosovo has the right and the duty to implement the agreements by exercising territorial sovereignty.
The Prime Minister also welcomed the 30-day postponement of the implementation of this agreement by Kosovo, which was requested by the United States through the ambassador in Kosovo.
In the meantime, the Prime Minister of Spain Pedro Sanchez declared that the European Union cannot be conceived without the Western Balkans. After the meeting with Prime Minister Edi Rama, Sanchez thanked the government and the Albanians for their hospitality and praised Prime Minister Rama as a great friend and one of the most excellent politicians at a joint press conference.
Sanchez said that the war in Ukraine will never change the European values that unite Europeans. "The war in Europe will never change the values that unite us, and I believe that this war has only shown the strength of the EU, the path we must follow to face these consequences," he said.
According to Sanchez, it is a positive idea that, in addition to the accession process and the agreements they make with each country, is good for creating the European political community.
Further he said that the differences between friends are no problem and he had in mind the different stance of Tirana and Madrid regarding Kosovo which is not recognized by Spain. Moreover, he declared bluntly without diplomacy in Tirana that the independence of Kosovo was in violation of the international law and Serbia was right regarding its sovereignty and territorial integrity.
The Spanish PM was also received by President Bajram Begaj and an agreement on cooperation to fight crime was signed by the interior ministers of the two countries. No mention was made of any discussion on economic cooperation. /Argumentum.al