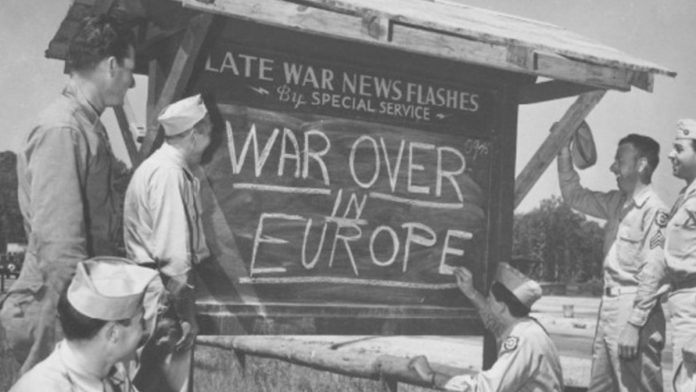 TIRANA, May 8 – The Minister of Defense, Niko Peleshi commemorated on Sunday the 77th anniversary of the end of the Second World War and the victory over Nazism.
Peleshi said that the world today is again faced with an unprecedented aggression after many decades.
"This year the world celebrates the 77th anniversary of the victory over Nazism, but at the same time, today, after more than three quarters of a century, it is again facing an unprecedented aggression that threatens the world order more than ever since the Second World War," said Peleshi.
77 years ago, on May 8, 1945, the act of capitulation of Nazi Germany was signed in Berlin. Victory Day in Europe is celebrated every year on May 8, marking the end of World War II, known as the darkest period the continent has ever seen.
This day marks the anniversary of the surrender of the German army. Adolf Hitler killed himself on April 30, 1945, and a week later on May 7 Karl Donitz signed the unconditional surrender which took effect a day later. /Argumentum.al