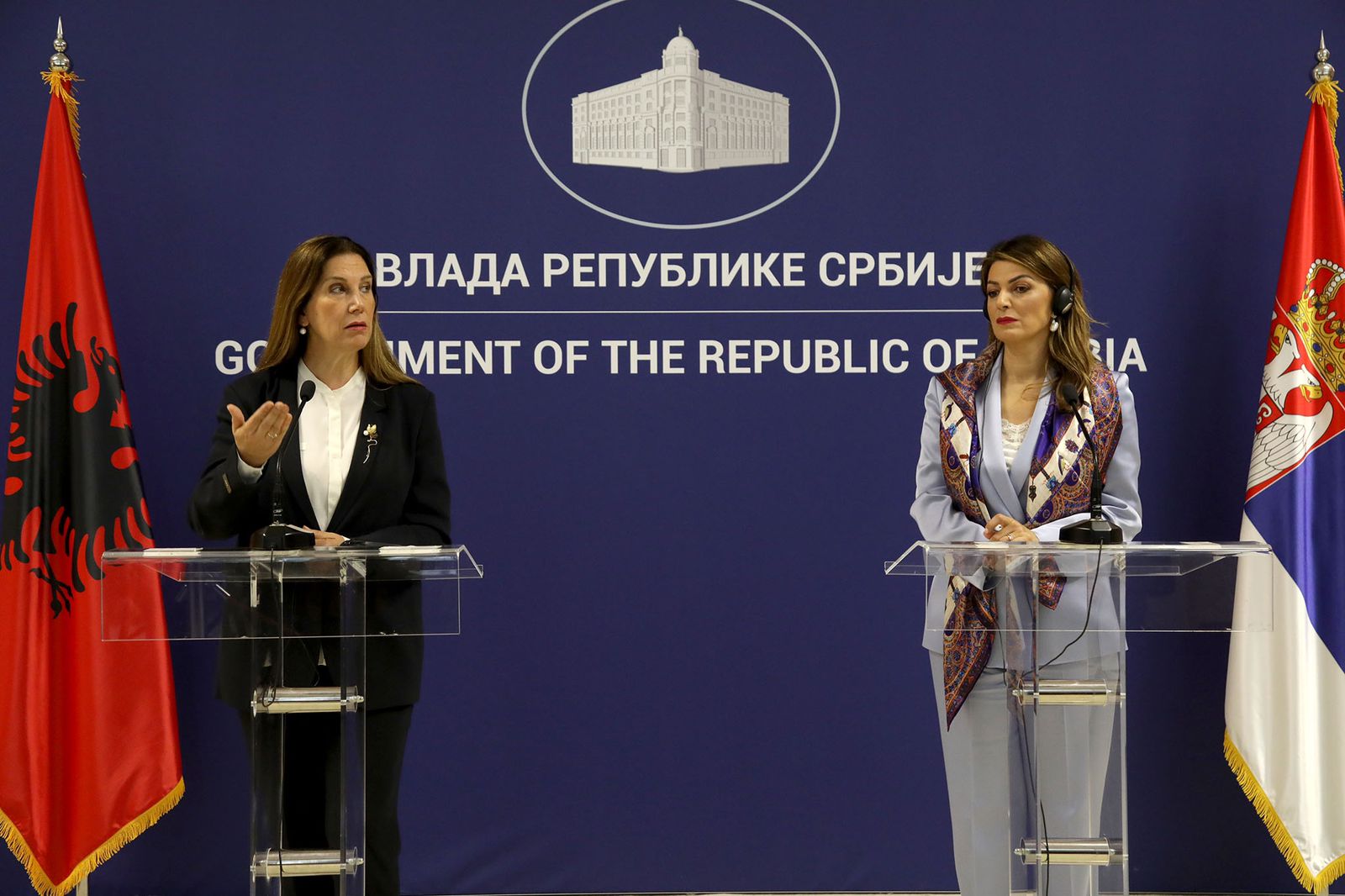 TIRANA, July 5 – The Minister of Tourism and Environment, Mirela Kumbaro, was received in Belgrade by her counterpart, the Minister of Trade, Tourism and Telecommunications of Serbia, Tatjana Matić, in continuation of the memorandum in the field of tourism signed a few weeks ago at the Summit of Ohrid.
After the bilateral meeting, Minister Kumbaro stated at the press conference that the 110% increase in the number of tourists who visited Albania from Serbia last year is the result of the communication not only of the private sector, but also of the institutions of the two countries in the framework of the Balkans. open.
"In the first 5 months of 2022, we have a 55% increase in tourism from all countries of the world and 20% of tourists coming from Serbia, while we have not yet entered the high season," said Kumbaro.
"I came to Belgrade accompanied not only by an official delegation, but also by representatives of the private tourism sector, such as tourism representatives of 5-star hotels, large companies that have been operating in the Balkans for years, market representatives of professional training, agreeing with Minister Matić on joint solutions to problems," said Minister Kumbaro, according to whom tourism is not just a sector, but the most important sector for the economy in Albania.
The two ministers discussed cooperation for a joint promotion of the digital tourism platform that Serbia is building, cooperation in the qualification of employees of the tourism sector and joint organizations that will start from September with the gastronomy and tourism fair in Belgrade.
The conference "New ideas for new times" will take place in Belgrade, with the participation of tourism agencies of Albania and Serbia, tour operators from the two countries and representatives of the tourism sector.
/Argumentum.al