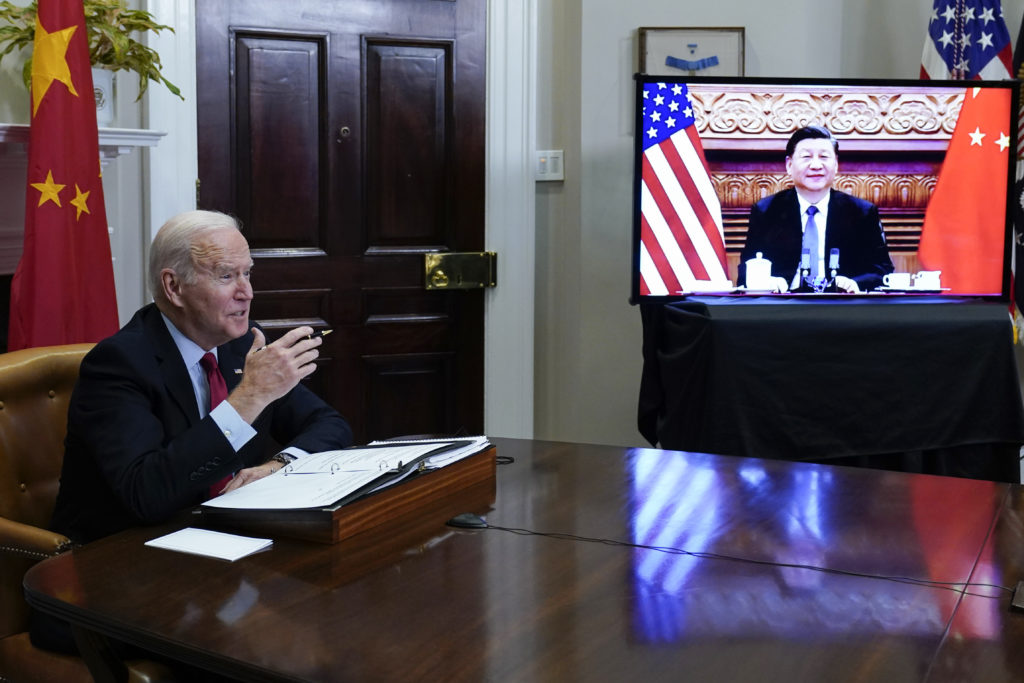 Chinese President Xi Jinping has warned his US counterpart Joe Biden against "playing with fire" over Taiwan, as the pair held their fifth call as leaders at a time of simmering economic and geopolitical tensions.
Chinese state media reported that Xi told Biden that the United States should abide by the "one-China principle" and stressed that China firmly opposed Taiwanese independence and "interference" by external forces.
"Those who play with fire will only get burnt," Xi was quoted as telling Biden. "[We] hope the US side can see this clearly."
The White House said in a statement that Biden told Xi that US policy had not changed and Washington "strongly opposes unilateral efforts to change the status quo or undermine peace and stability across the Taiwan Strait" – the body of water separating the island from mainland China.
Following the call, Taiwan's foreign ministry said it thanked Biden for his support and would continue to deepen its security partnership with the United States.
The Biden-Xi call, which lasted more than two hours, came as the US president tries to find new ways to work with China amid growing global competition and tensions between the two nations over human rights, global health and economic policy, among other issues.