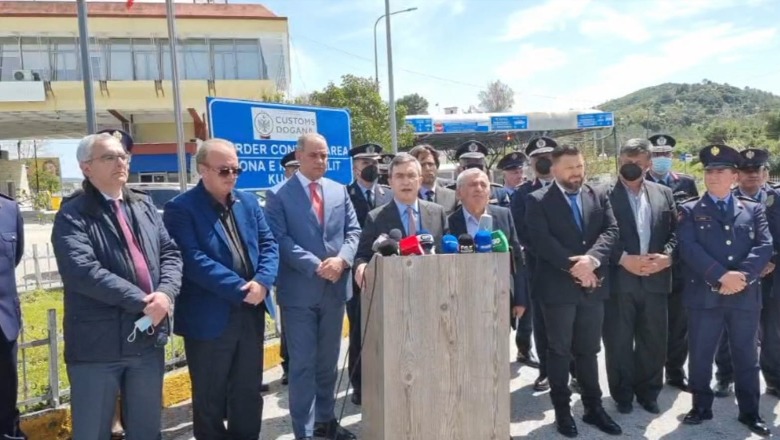 TIRANA, April 15 – Deputy Minister of Interior Andi Mahila, accompanied by the police chiefs of Gjirokastra and Korca regions, held a meeting in Kakavija with the Deputy Minister of Civil Defense and Immigration of Greece, Eleftherios Oikonomou and representatives of the Police Greek at the border with Albania on Friday.
They discussed issues of cooperation in the field of security and facilitating the movement of citizens on both sides of the border.
Deputy Minister Mahila said that "we have built relations which, from both sides, are evaluated at a very good level together with the Greek authorities."
"Today's meeting is evidence of the will of our two governments to deepen, expand and intensify relations based on mutual strategic interests, close cooperation in NATO and a common European perspective," he said.
He said that both sides have agreed and have started mutual commitments to put into operation the Joint Center for Police and Customs Cooperation within this year.
"The establishment of the Joint Center for Police and Customs Cooperation will be an added value, which will contribute to consolidating the quality of this endeavor," said Mahila. /Argumentum.al