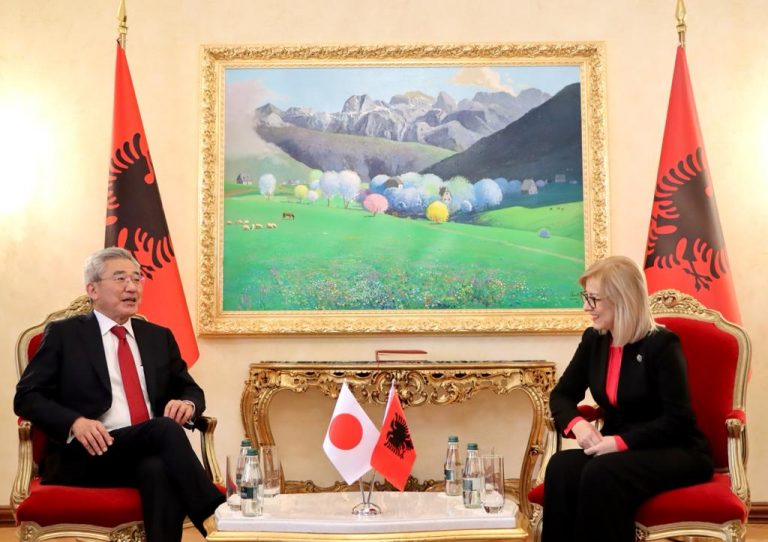 TIRANA, May 5 – "On the 100th anniversary of friendly relations between the two countries, the political cooperation between Albania and Japan is excellent. This cooperation marked a new momentum now that Albania is a non-permanent member of the UN Security Council, "said Speaker Lindita Nikolla in a meeting with the Ambassador of Japan, Mitsuyuki Takada on Thursday.
According to her, the two countries are in close partnership with the United States, the European Union and NATO to support the Ukrainian people's war against Russian aggression.
Ambassador Takada thanked Speaker Nikolla for appreciating and supporting bilateral cooperation and noted that Japan's support for development projects in the health sector and other sectors is growing.
"The Japanese people highly value friendship with the Albanian people," said the Japanese Ambassador.
Speaker Nikolla and Ambassador Takada also discussed the possibilities of increasing cooperation in the field of education, culture, tourism and other fields of mutual interest. /Argumentum.al